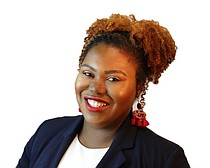 Bell released her website July 2013 with a piece on how Jay-Z (Music Mogul and Businessman) utilized social media. That piece was featured on Houston Style Magazine website and the rest is history.
TotallyRandie is Randomness Personified! As a lifestyle blog it's defined as a Naturalista, Foodie, Sports Chick, Houstonian, Travel Junkie, Fashion Amateur, Art Geek, Fitness wannabe, and anything else you can think of. As a media personality, Bell host, curates, report, writes, and serve as an ambassador for a couple of products as well as various non-profits.

Bell is a feature writer and reporter for Houston Style Magazine.
Recent Stories