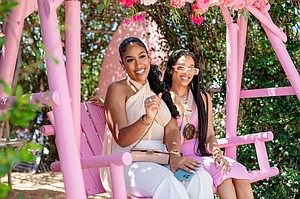 Organizers of the nation's largest wine and music festival, Célébrez en Rosé, have announced the event will be making its highly-anticipated return to Houston this spring on Saturday, April 29, at a new venue in the Houston Botanic Garden.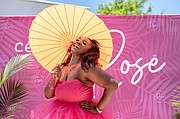 Since its founding in 2018, Célébrez en Rosé (French for "Celebrate in Pink") has become a can't-miss event through its all-star music lineups, having featured renowned artists like Robin Thicke, Lupe Fiasco, Estelle, Mya, DJ Cassidy, DJ Jazzy Jeff, and many more, as well as its high fashion, Instagram-worthy, photo installations, luxurious VIP experiences, and culinary offerings from celebrity chefs like Wolfgang Puck and Kelis.
Following the success of the first annual Houston festival in 2022, which attracted a crowd of 3,000 pink and white-clad attendees, this year's Célébrez en Rosé will be returning to a new and greatly improved location. The recently opened Houston Botanic Garden, conveniently located just a few miles from William P. Hobby Airport and the attractive downtown area, provides the perfect landscape for pink and white-clad attendees to enjoy a full day of music, wines, and local food.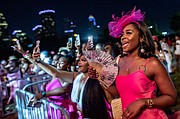 Célébrez en Rosé will take place in three U.S. cities this spring, kicking off in Houston on April 29, followed by Atlanta on May 7, and culminating with the DMV event on May 28.
Tickets for all Célebrez en Rosé events are on sale now. A full entertainment lineup for each city will be announced in the coming weeks.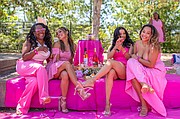 For additional information, including vendor and sponsorship opportunities, or to purchase tickets, visit celebrezenrose.com.