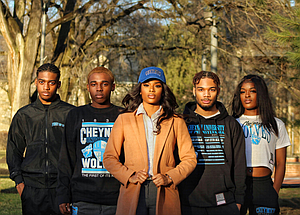 On February 23rd, Urban Outfitters' will release a commemorative collegiate merch collection in collaboration with Cheyney University, the first Historically Black University, and sportswear brand Mitchell & Ness, with proceeds from the sales of the collection being donated to the university, continuing UO's support of Historically Black Colleges and Universities (HBCUs). The collections and initiatives launching in February speak to Urban Outfitters' ongoing commitment to nurturing long-term connections within our community by celebrating diverse talent and inspiring the next generations of creative youth.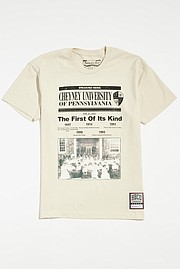 To continue its support of Black creative talent, URBN Inc, Urban Outfitters' parent company, has partnered with nonprofit Creatives Want Change to support the (CWC) Fellows Scholarship Program for Black high school students that provides access to pre-college fashion design programs, helping create effective opportunities for Black students into the fashion industry. URBN Inc. has committed over $150,000 to CWC and will encourage its community to support through checkout donations in-store at Urban Outfitters locations. In addition, URBN employees can participate in CWC's mentorship program. Each semester, current and former CWC Fellows are matched with URBN employees, who help guide them through college exploration and applications and provide insights into different career paths within the fashion industry. This year's application for CWC Fellows is now open through the end of February.
The Black History Month festivities expand with the release of the Cheyney University x Mitchell & Ness UO-exclusive merch collection celebrating the legacy of the nation's first Historically Black College. The 8-piece collection includes graphic t-shirts, loungewear, and accessories honoring the universities' history as being the "First Of Its Kind." Styles will be available online on February 23rd and during a special pop-up on campus at the Cheyney University Student Union on Friday, February 24th. At the pop-up, students will be able to shop the collection, grab unique giveaways, and meet with URBN Inc. talent team representatives providing insights into the industry. A portion of sales from the collection will be donated to Cheyney University, furthering Urban Outfitters' commitment to supporting Historical Black Colleges and Universities (HBCUs) as seen through the UO Summer Class Program, a 10-week internship and mentorship opportunity for students at HBCUs recognized for their academic excellence and creative prowess that culminated with special capsule collections representing each students school.
URBN Inc. is on a journey to cultivate an environment that provides inspiration, unity, and value to our diverse community. URBN's efforts to build a talented, inclusive, and united culture will continue throughout the year with additional partnerships and programming spearheaded by the URBN Diversity & Inclusion Committee. URBN Inc. will also expand on its initiatives to support marginalized groups through community engagement and additional charitable donations. For more information, visit www.urbanoutfitters.com