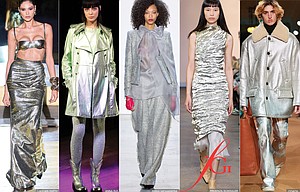 Non-profit organization and fashion career incubator Fashion Group International has released its semi-annual FGI COMMUNIQUÉ report following the end of the New York Fashion Week. FGI taps key industry experts to chronicle the latest trends from New York's Fall / Winter 2023 runway shows, connecting the dots with a look at overarching themes and influences. Sponsored by Hilldun Corporation, the FGI COMMUNIQUÉ serves as an extension of FGI's legacy established in 1930 - to serve as an indispensable industry resource for the fashion industry and related sectors.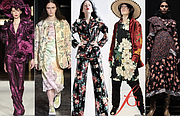 "With excitement and creativity in the air, Fashion Group International is delighted to present our FGI Communiqué Report, detailing key New York fashion week highlights of the fall 2023 collections," says Maryanne Grisz, FGI President and CEO. "The FGI COMMUNIQUÉ is required reading for anyone seeking expert insight into next season's latest offerings – from influences and themes spotted on big-name runways to up-and-coming designers poised to make their mark on the industry."
FGI COMMUNIQUÉ curators for Fall-Winter 2023 are Sharon Graubard, Founder and Creative Director of MintModa online trend service, and Nicole Fischelis, Fashion/Art/Forecasting consultant and FGI board member; both create the daily Fashion Report during NYFW as well as the Global presentation. Gary Wassner, Hilldun Corporation CEO, authors the feature, ONES TO WATCH.