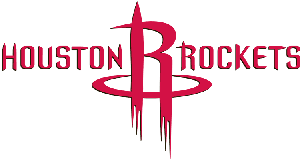 On Tuesday, Sept. 20, the Houston Rockets will host a voter registration drive at Toyota Center from 11 a.m. – 2 p.m. in honor of National Voter Registration Day. In addition, the Harris County Clerk office announced that Toyota Center will serve as a vote center for the midterm elections, which will be held on Tuesday, Nov. 8.
Tuesday's voter registration event will be a drive-through experience located at the corner of Toyota Center by Polk and La Branch Streets. Rockets mascot Clutch the Bear will make an appearance and the Rockets Team Shop will be open for the duration of the event with discounted merchandise for purchase.
Anyone who is eligible to vote may register at Toyota Center regardless of which county they reside in. Volunteers will be on site to assist and answer questions regarding the voting process.
The Rockets have once again partnered with I am a voter. to help increase voting interest in the upcoming elections. I am a voter. is a nonpartisan movement which aims to create a cultural shift around voting and civic engagement. Fans can text ROCKETS to 26797 to confirm their voter registration status. For more information on I am a voter., please visit their website.