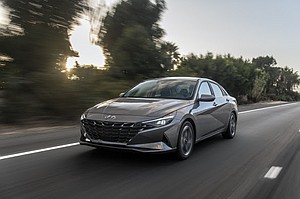 The 2022 Elantra Hybrid, IONIQ 5 and Santa Cruz have been named Best-in-Segment in Strategic Vision's 2022 Total Quality Impact™ (TQI) report. The TQI report measures total vehicle satisfaction among new car owners, reflecting not only the quality of the vehicle, but the emotional connection it makes with buyers.
Below are the Hyundai 2022 Total Quality Award winners and their scores on a 1,000-point scale.
Small Alternate Powertrain (APT) Car
Hyundai Elantra Hybrid
538
Mid-Size APT
Hyundai IONIQ 5 EV
553
Standard Pickup
Hyundai Santa Cruz
578
"The Strategic Vision Total Quality Impact report recognizes Elantra Hybrid, IONIQ 5 and Santa Cruz's tremendous quality and impressive consumer appeal," said Ricky Lao, director, product planning, Hyundai Motor North America. "Offering a combination of exciting design, outstanding residual value, and efficiency, these vehicles continue to be top contenders in very competitive segments, and we are pleased by their outstanding market reception this year."

Strategic Vision's 27th annual TQI report is based on results from the New Vehicle Experience Study® (NVES) surveying over 112,078 new vehicle buyers after the first 90 days of ownership. The Total Quality Index® asks buyers to rate all aspects of the ownership experience from buying and owning to performance and driving. Strategic Vision has presented Total Quality Awards® annually since 1995.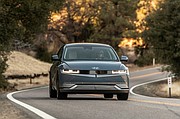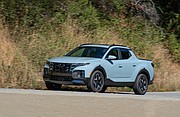 Hyundai Motor America
Hyundai Motor America focuses on 'Progress for Humanity' and smart mobility solutions. Hyundai offers U.S. consumers a technology-rich lineup of cars, SUVs, and electrified vehicles. Our 820 dealers sold more than 738,000 vehicles in the U.S. in 2021, and nearly half were built at Hyundai Motor Manufacturing Alabama. For more information, visit www.HyundaiNews.com.