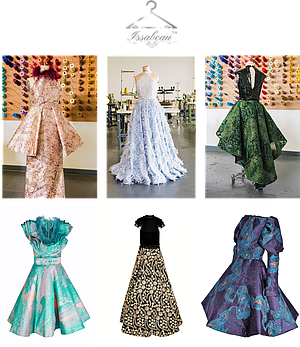 When it comes to exceptional quality and style, black-owned and female-founded brand, Issabeau is making its mark in the luxury and formalwear space. The brand was officially launched in 2021 by Nigerian-born Chika Nwokeh as her growing passion crystallized during the pandemic.
The brand's authentic style and sophisticated ensembles are rooted in Chika's passion for couture and her upbringing in Nigeria. Despite moving to the United States to continue a successful career in medicine, Chika's first love remained fashion out of a strong desire to craft elegant dresses for teen girls and young adults.
Proudly tailored in New York, Chika feels honored to support the local garment manufacturing industry. Issabeau redefines luxury formal wear in the younger generation, creating elegant collections that stand out.