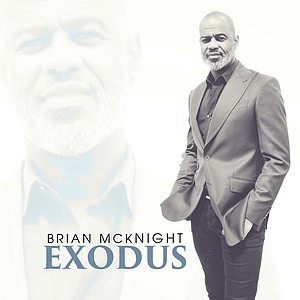 "EXODUS" will be globally available for release next Friday, June 26th, via the SRG ILS Group/UMG label imprint. The album is available for pre-orders now at EXODUS by BRIAN MCKNIGHT. With the pre-sale download, fans are now able to exclusively download and stream the new song, "BAD" .
available for approved media. Please contact me at your convenience to further discuss.
"EXODUS" encompasses 13 tunes with signature Brian love songs, a poignant emotional tribute and a surprise cover-song performed as only Brian McKnight could.
"Exodus" is Brian McKnight's 20th album, and according to Brian it will be his final release of all original material. If Brian keeps his word, he will have left his fans and the wider music-world an incredible legacy of hit singles and albums.
We all look forward to the day Brian returns to the road to perform his songs for sold-out crowds all over the world, but until that day arrives you can Pre-Order, Stream, Download, Pre-Save, "Exodus" today!
BRIAN MCKNIGHT recently released the touching and emotional visuals for his latest chart-topping single, "Nobody" via Billboard.com and features footage from Brian McKnight's actual wedding ceremony.
"Nobody" was written by Brian McKnight and produced by Earl Cohen, Chris Paultre and Claude Villani and is available now via all platforms.
CONNECT WITH BRIAN MCKNIGHT:
Instagram: @BrianMcKnight23
Twitter: @ItsBMcKnight
Facebook: /BrianMcKnight