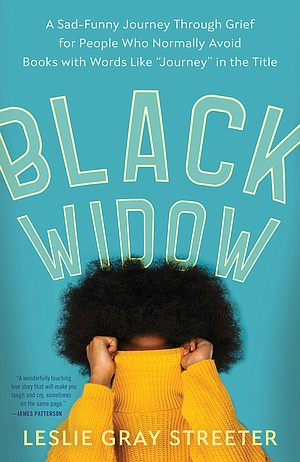 You find yourself spinning, spinning, spinning.
When you lose someone, that's how it feels: like you're spinning in place, you can't think or understand, and there's a time limit, as if you're in one of those game show Cash Machines and you can't catch a thing. You can barely fathom that, as in the new book "Black Widow" by Leslie Gray Streeter, it will get better.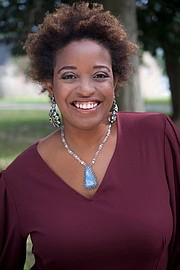 They were not childhood sweethearts.
They were, however, in the same graduating class: Scott Zervitz, the tall, white, Jewish dude that knew everybody; and Leslie Streeter, a quiet Black nerd who spent part of middle-school overseas. She sat behind him in one class, and that was their only connection – although she remembered that he was cute, and he told his friends that he really liked her.
Twenty-some years later, they reconnected over a class reunion. He happened to be living a half-hour away from her Palm Beach condo and, well, one thing led to another. She resisted, though, clearly stating that she was a celibate-until-marriage kind of girl.
That didn't faze him.
He was a keeper.
They married, their families embraced their differences, he was looking forward to a new job, and they were in the process of adopting a baby boy. And then, in the middle of "making out" one night, Scott abruptly died.
Remarkably, Streeter held herself together in the following days, but barely, and with an oceans' worth of tears. Of those hours, she says, "timelines keep slipping" and there are things she doesn't remember and can't tell. But someone suggested once that while making new memories with Scott is no longer possible, talking about him would let him "live on in those stories with... new people."
And so, she shares...
She writes of his love for the Baltimore Ravens, his passion for sports memorabilia, his solidness, and his easy self-assuredness. He was a fan of 1970s TV. He was calm. He was "smart, and that was super-hot." He was romantic. He was generous.
He was loved.
Okay, so here's the thing: that box of tissue you brought with you? Once you get about mid-book, don't put it away. Keep it around because, while "Black Widow" will make you laugh sometimes, your eyes will leak a lot, too.
But yet, this book isn't all touchy-feely-teary. Author Leslie Gray Streeter tells her story with a sense of humor that seems to appear because she's had the time to find it, which could be of comfort to widows who need to know that that can happen. Because she so keenly recalls the kind of details that are often lost in a fog of grief, Streeter's sometimes-profane memories add textured richness to this tale, as well as a knife-sharp view at the process of getting through. Readers will love that intensity. New widows will appreciate the wisdom.
At the risk of spoiling, there's a sweet ending to this love-letter that you need to see, so stop spinning. Start "Black Widow," and it won't take long to be caught in its web.