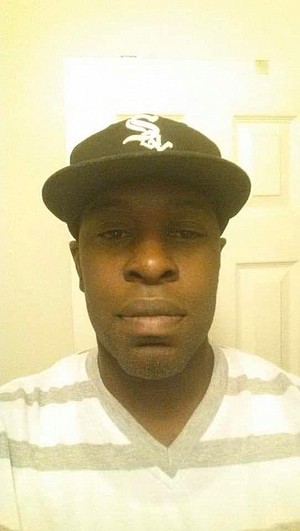 It's our new normal for the unforeseeable future, standing in lines outside of grocery stores, wearing masks and gloves are now part of our daily attire, and minds are flooded with all-things coronavirus related as it is the top news story on every channel. A large population of the world is quarantined inside doing TikTok challenges, working from home, working out, stress eating, finding new hobbies, sleeping the days away, teaching their children, and worrying if they will run out of money. People are losing jobs, 401ks, and tens of thousands are being infected every other day.
But something far worst is happening, not only are people dying from this virus, but they are also dying alone. No one is able to be at their bedside in their final moments. Loved ones are gripped even more so with grief as they are denied the opportunity to say a final goodbye due to the way COVID-19 is so easily spread. Complicating that problem is that people are still somewhat alone, even in death, due to social distancing, so proper funerals can't be held with more than 10 people. The coronavirus is the loneliest disease this generation has ever seen.
Usually, patient rooms in hospitals may be filled with cards, flowers, and/or people. All of these are outward signs that the patient is someone that is very much loved. Patients have commented on how these signs of love and wishes for better health is almost better than medicine, helping them on their road to recovery. Ironically, these same things are also signs of comfort for a patient when they are transitioning, and for loved ones left to cherish the patient's memory.
In many hospitals around the country, thousands are leaving their mother, brother, father, sister, wife, husband, siblings, kids, family, and friends. They are dropping them off at ERs and taking a long look in each other's eyes, as they don't know if they will see each other again. Sadly, for many, that was their last look.
After a brave fight when a patient succumbs to any illness or tragedy, a funeral is held to honor their life and for family and friends to say a final farewell. Before major cities were practicing social distancing and under "Stay Home" orders, funerals had unlimited capacity on the number of guests to be in attendance. But that was the way it was done pre-coronavirus. Now families must decide between brothers and sisters, aunts and uncles, spouses and children, and maybe friends on who will make the cut to be one of the ten people allowed to attend the funeral. Now you are basically looking at a memorial service held months down the line, if that, or a streamed funeral. How can we find ways to say goodbye in an honorable fashion? After having a life so well lived, does your loved one deserve a fitting goodbye?
Mine did. For the past +8 years, I had the pleasure of being friends with
Windell Lacour. Nicknamed the vampire in our circle of friends, Windell had a youthful soul coupled with youthful looks, so it was often hard for people to know his true age. Plus, like bats, the guy rarely slept. He loved life and the feeling was infectious. There was no such thing as not having a good time if you were with him. He made sure everyone around him was always good. He was an all around good guy who saw the very best in others. In fact, I don't believe there is a soul alive today that could say anything negative about him and that is rare for any person. He never judged anyone or spoke negatively about them. If non-confrontational was a person, it would be him. If unjudgmental was a person, it would be him. He never met a stranger and gave others the benefit of doubt. Windell puts others' needs above his own. He would sleep on the floor and give you his bed. When he hosted a gathering, he would cook and clean to make sure everyone had an amazing time. He was a problem solver, a true gentleman, his brother's keeper, and a genuine friend. I was honored to call him a friend, as he was more like a brother to my sisters and me, which made his death so disturbing
for me.
Although we were the best of friends, we didn't see each other often. That didn't matter though. Whenever we got together, we would just pick up where we left off like no time had passed. The last time I physically saw Windell was October 2019 in his home- town of New Orleans, Louisiana (Yes, one of the COVID-19 hot spots.) We were both busy with work, but he told me he couldn't let me come to his city without seeing him. Despite being tired from a full day, we met up to reconnect at my hotel. "If you're tired, we can just chill here for a few and you can sleep, we don't have to go out," he said. But I knew he liked to dance. I told him "this is what you do for family and you are family Windell." He would have done the same for me and had so for many others on so many occasions. We had a great time that night, just he and I, talking about life, dancing, people watching and laughing. I never knew that would be our last time together.
As I recall our friendship and the memories fill my head, tears roll steadily down my face. I didn't wipe my face. I was having an ugly cry. An ugly cry for my beautiful friend who I could not honor in death the way he honored our friendship in life. He didn't deserve to die like this. No one does. For someone so full of life and loved by so many people to die young and alone just seemed cruel. He deserved to die an old man, surrounded by family and friends with bounce music playing in the background, so he could bounce his shoulder for us one last time. In those final moments, I would have kissed him on his forehead, held his hand, and told him "love & light Windell, see you in paradise." Instead I, along with thousands of others, are all waiting on how we are going to say goodbye to
another victim of this deadly disease that doesn't discriminate against age, gender, or race.
Readers if you know someone that has died from COVID-19 we at, Houston Style Magazine, grieve with you. We are wiping away your tears, holding your hand, and allowing you to lean on our shoulder. We are helping you stand when you can't find the strength to do so.