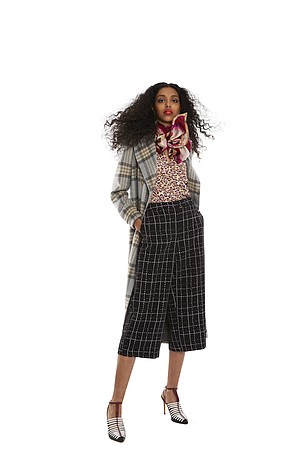 Fall is a fresh start and a chance to reintroduce the world to our most remarkable selves. Macy's incredible assortment of fashion, accessories, home and beauty is full of perfect pieces to make shoppers feel confident, while cooling temperatures offer new ways to layer trends in a way that feels totally personal.
Looking to spark your personal style inspiration? Check out Macy's Presents The Edit, a digital destination for all the latest style advice, curated by the experts at Macy's Fashion Office. For some fresh fall fashion, check out new additions to Macy's including thredUP, Mango Woman, the Watch Drop, Sam Edelman, Beatles product, and more.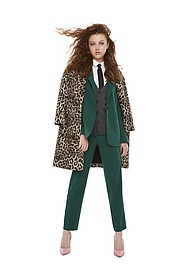 "The start of autumn truly sparks a renewed sense of creativity as it relates to getting dressed," said Durand Guion, vice president, Macy's Fashion Office. "We've curated the season's top trends including animal print power and plaid mixing, highlighting the must-have patterns of the season, in addition to a color spotlight on green and all of its rich and deep variations. Our take on beauty this season celebrates a bold and beautiful look. This fall, we'll offer more style options than ever to help her express a remarkable sense of individual style."
For Every You
Macy's fall campaign, "For Every You," features the power of fashion as self-expression and follows women on the journey to the ideal look to the soundtrack of Lizzo's 'Like a Girl.' Women choose an outfit for more than outward appearance, as a look can also express who they want to become while wearing it. Macy's vast fashion selection gives women freedom to express all parts of themselves and bring their inner dreams and aspirations into the world. Produced by Macy's in collaboration with BBDO New York, the 30-second spot will begin airing across television and digital September 8, along with robust supportive content rolling out across digital and social.
Social Media
On Instagram, Macy's is launching Besties, a first-to-market collaboration with Instagram and Bustle Digital Group, featuring the time-honored tradition of shopping with your best friend. No one can offer fashion advice quite like your BFF, so follow along with three real-life sets of friends as they shop Macy's fall fashion collection and explore the season's featured trends with fully shoppable content. Want to show off your own style? Post a selfie of your own Macy's fall fashion look on Instagram, Twitter or Facebook and hashtag #macyslove for a chance to be featured on @macys Instagram or macys.com.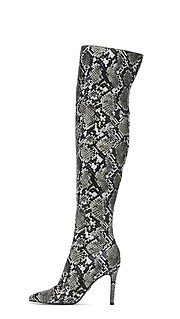 Fall Fashion
This autumn, shoppers can seek out remarkable style and engage with key trends in a personal way. For women, greenery is the central hue for fall. Deep shades of kelly and olive reference the natural world and tones can be mixed and matched effortlessly. Varied textures add interest and dimension, like a snake and crocodile I.N.C. International Concepts pump. For a little more boldness, walk on the wild side with animal prints of every variety. From natural leopard on faux fur coats to neon hues of snake on Bar III dresses, pattern is king of the jungle this season. Try a new twist on plaid with bold color mixes and prints of all sizes, like a tweed Julia Jordan dress or a Vince Camuto plaid top and skirt with just the right hint of neon.