Houston Texans H-Town Lemonade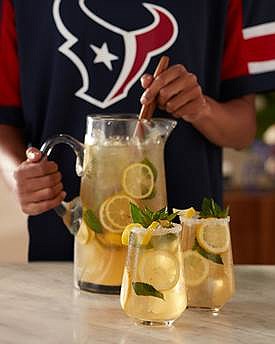 As we kick-off football season, Crown Royal wants you to crown your game day with this specialty Texans cocktail – just don't forget to take a timeout in between cocktails for a Crown Royal Water Break to create a more enjoyable game day experience for everyone.
Houston Texans H-Town Lemonade
Ingredients:
1.5 oz. Crown Royal Vanilla
4 oz Fresh Squeezed Lemonade
Instructions:
Combine ingredients in a glass over ice and garnish with Lemon.