Eleven candidates have stepped up willing and ready to lead Houston into the future. All seem to agree that one of the top priorities to get the city on track is to fix the infrastructure, tackle the pay for firefighters and police officers, and use taxpayers' money efficiently. The various ways to handle those problems is where they differ. Houston Style has examined the slate and broken down the platforms of the top 5 mayoral candidates. All that is left is for you to go to the polls and vote. Early voting is from October 21-November 1, 2019 and Election Day is November 5, 2019.
Dwight A. Boykins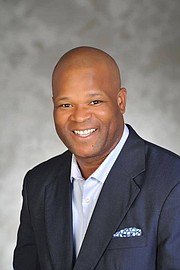 Something always plastered on Dwight Boykins's face is a smile because helping people just brings him joy. A native Houstonian Boykins has spent his entire life helping Houstonians, especially those in his beloved District D. From cutting the yards of seniors to giving people a second chance at a promising career, Boykins has proven to be an advocate for the young to the very old. He now wants to expand his reach and care for all of Houston as its next mayor.
His top priorities are dealing with public safety, infrastructure, and job creation. He has proposed to streamline the city's budget by employing a zero-based budget to prioritize spending on infrastructure, pay parity, collective bargaining obligations, public safety, street repairs (potholes), and trash pickup. Boykins has been highly critical of Mayor Sylvester Turner handling of firefighters pay and his opposition to Proposition B. The Houston Professional Firefighters Association has backed Boykins for his support of Prop B and fair and equal pay. Also on his plate is a plan to fix the many flooding problems in Houston by addressing the city's drainage issue and speeding up recovery efforts caused by Hurricane Harvey with needed street and housing repairs.
Boykins is a graduate of Texas Southern University with a degree in business. A successful businessman and entrepreneur, he has served on Houston City Council, representing District D, since 2014. He has been married to the love of his life, Genora, for more than 30 years. Both worship at Windsor Village Church.
Tony Buzbee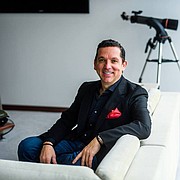 Tony Buzbee is a man that believes in working hard to deliver results. It is a formula that has carried him throughout life. Based on his varied accomplishments, the formula has proven to be successful. Buzbee feels its time to test his formula again as Houston's next mayor and put the city on the winning track.
Throughout this election cycle, Buzbee has been very vocal about disapproval of Mayor Sylvester Turner's management of the city's finances. The alleged practice of paying-to-play to allow campaign donors, friends, and others to get city contracts is something he wants to eliminate to better utilize citizens' funds and give all a shot to do business with the city. He intends to form policy preventing campaign donors from securing contracts with the city and increase government transparency. His top priorities are getting universal pre-K, reducing crime, improving infrastructure, addressing Houston's stray animal issue, and expanding access to 5G broadband. The above will help fund these improvements along with his plan to utilize a zero-based budget to improve the efficiency of the city's budget. His support of Prop B will help secure higher pay for firefighters and police officers. Knowing that flooding is also one of the city's major problems, Buzbee has identified three key points to address Houston's flooding – storm surge, sheet flow, and river overflow – utilizing the drainage fee and the accompanying ad valorem tax that citizens voted on some years ago. Buzbee also wants to impose a Compstat style of crime control to put more police on the street instead of behind desks.