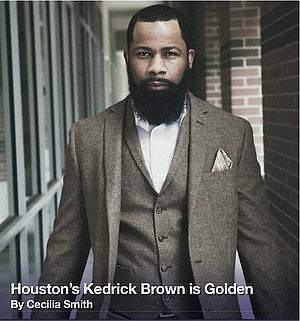 I'm also a huge advocate of our current superintendent (Grenita Lathan). She's very much interested in the student community and what they have going on, and I'm proud to always be able to have a conversation with her. Being an actor, I'm a very good reader of people - like who's in it for the real deal. It's my job to know what type of person you are and Dr. Lathan definitely offers genuine support. So I'm extremely grateful to have that support and ability to share what I know about the industry. I just look forward to watching my students grow, not just as actors, but as human beings. As productive, well-thinking members of society.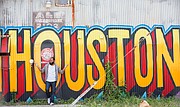 Using his passion to share learning lessons:
We all have a story to tell. Whether we yell, or we listen. Somebody's going to listen. I don't just teach theater, I teach life. Sitting in that seat, fighting the same economic conditions that these little black boys face. It's a ton of pressure to deal with at that age. So in my program we utilize our emotions in theatrical form to promote healing. Being an educator is a big responsibility. Kids look forward to seeing me come to class. I come in there and I make it a personal mission to give it 110% everyday - then I dive into my own career work and its definitely driven through passion.
Embracing parenthood:
Becoming a dad has absolutely changed my life. My daughter is eight months, she's growing, she's healthy. Her first words were "dada" and I'm extremely happy about that. Parenthood is something I never expected, but I love it. Now everything that I do is for her.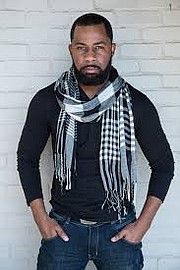 Looking to the future:
I just want to see my acting career lead to bigger and better opportunities - and somehow help others grow as artists too. There's a lot of lessons I've learned in the industry, and I'm able to offer advice to them. One of the greatest things I ever learned in acting class was being able to lose. Instead of raising my voice higher, I learned to lose myself in a character, in a role. There is greatness is actually being able to lose, because it helps you grow and it exposes you in a way that other people can relate to. That's why people relate to super villains so much, they love villains. I just want to continue to grow, to act.
I don't let distractions get to me. Sometimes there is no solution, it is just what it is. Whatever your rock of salt is, you have to be able to let it go.