Meet Houston's Female Power Producers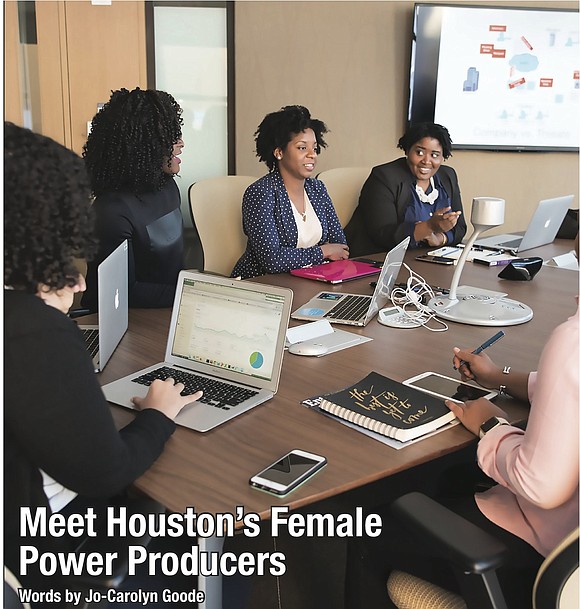 Power. What does it mean to have it? How would you use it? Power is more than having beefed up muscle arms of steel. Power is about making what you can't see visible. Power is being able to inspire another person through your influence.
Power is about changing the now and not yet. And when you have your palm on that kind of power, well, you're a woman, right?
Women hold power that can influence the present world and the world of the future through its future generations. Friends, that is long lasting power and it is the best kind. Several women in Houston have that power and it's fueling our city. With March being National Women's History Month it is the perfect time to honor women with power.
Established in 1981 first as a week by then President Jimmy Carter noting the contributions of such women as Sojourner Truth and Harriet Tubman it became a month long holiday in 1986. Houston Style Magazine dedicates this issue to recognize the accomplishments of African American women in our fair city for the things that they do now that are affecting our present and will change our future. Meet some of Houston's female power producers nominated by Houston Style readers.
Rhonda C. Arnold
Ever since 9/11, we as a country have become more and more concerned about the safety of our air. Helping in that area is the Chief Municipal Affairs Officer for the Houston Airport System Rhonda Arnold. Call her a community servant because she loves being amongst the people. Rhonda is the face of the HAS through the philanthropic work for the airport and through those she mentors. By being a role model to youth she is shaping the future of aviation thereby securing our travel for years to come.
Nakia Cooper
If you don't know her, you have read her work; trust us. Nakia Cooper has worked at almost every news station in Houston even becoming the first African American woman, to her knowledge, to manage a web department at a Houston television news station. Now she is the Media Coordinator for the 12-state Denver Region with the U.S. Census Bureau. In addition, she is the president of the Houston Association of Black Journalist. Her power is in the way she communicates. Through her words, she can control the conversation by causing you to think one way or another based on the issues at hand.
Klarke Foreman
Klarke Foreman turned her pain into praise when she started Kween to Queen, an organization geared towards combating bullying, body shaming, and promoting the self love of one's body. The organization was started by Klarke and her little sister Chandler in 2014 and has grown to also spin out a clothing line, Kween Kollection, K2Q YOUniversity, and more. Klarke grew up being bullied about everything from her hair to her dress size and she doesn't want that pain for today's girls so she flipped the script to love on herself, other millennials, and the gen z's coming behind her. Girls are lost and are crying out for help. Klarke has become that help to let them know suicide and other harmful behaviors are not the answer and that they are not alone. Her power is saving the next generation of girls from themselves.