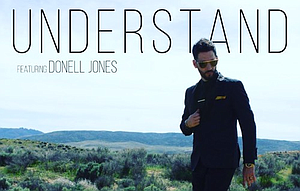 There's a reason nostalgia for 90s R&B has endured, namely because it birthed a body of music that's simply too damn good to ignore. A legacy that continues to fill seats across the country at shows featuring acts like 112, Dru Hill, Xscape and more. From soulful bands to soaring singers, it's an era that proudly offered a little of something for everyone, including the golden voiced Jon B.
From production for Michael Jackson to writing for artists like Toni Braxton, Jon carefully built his craft before proving he could pen hits of his with the release of his platinum selling debut, Bonafide. Not showing any signs of a sophomore curse, just two years later he would go double platinum with the 1997 release of Cool Relax. Since then he's enjoyed more than two decades in the industry, and he's not slowing down, recently teaming up with Donell Jones for a sultry single called "Understand."
Back on the road, during a stop at Houston's popular Arena Theater the "Don't Say" singer sat down for what we promised would be a (relatively painless) interview. Warm and relaxed, he shared laughs while getting candid about everything from his legacy and his refusal to go pop, to what it was like recording "Are You Still Down" with the late Tupac Shakur.
On stage he's a professional, working with the stage crew to ensure that the night ahead will go smoothly. After soundcheck he's warm and relaxed, sharing laughs while getting candid about everything from his legacy and his refusal to go pop, to what it was like to record "Are You Still Down" with the late Tupac Shakur.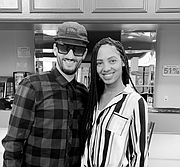 Behind the scenes:
I write and produce all of my own music. A lot of the songs that you know and love, I wrote those songs. I love to collaborate with other producers though, I like to have more than one sound on an album. If I didn't have a voice or a calling to be a writer I don't really think I'd have the same impact with people.
Collaborating for "Understand:"
Recently, I just finished working with Donell Jones and it was a pleasure to work with someone who has influenced me creatively. There are certain elements that you can't help but be influenced by. Donell's been a heavyweight in R&B for years so the fact that he even wanted to do the record with me was a blessing. It was an opportunity that reminded me of when me and Pac got together. Same kind of energy.
Tupac's creative process in the studio for "Are You Still Down"
He was a great guy in the studio. A lot of people see the videos and they think he was a hostile person to be around, when it was the exact opposite. He was very much down for whatever he supported, he was down to a default. If you're going to be productive you want to be apart of something that's moving on the way up. Everybody in the room that night, they were pumped for us that night. Pac was one of those guys, if you were there and you felt some type of way he would pick up on that energy and call you out like, "Hey man, what's up?" He would pull you out of your element.
This was back in '96 so I was deep in my party years, so I kinda got a little loose during a session and I started playing the notes a little bit off and he's like "Look man. Don't nobody give Jon no more drink, no more smoke...until he plays that note right. Play that note right homie." Like he got on me so Im like 'alright.' I start singing like "Girl it's alright." I made sure that thing went right on the record. So yeah, that's what you hear (laughs), the pressure of wanting to get it right for 'Pac. Cause he was on me watching like, 'Yeah we're having fun, but take this seriously.' His work ethic is really what I like to tell people about because it was just so inspiring to be around someone who lived life like every moment was precious. In the studio, that's the type of charisma he had.
A dream derailed:
We talked about getting suits for the video and getting all dapper, and that's the sad part, because he died two weeks later. Two weeks after we did the record he was shot. I'm in England recording, and it was crazy because I remember I was recording in a studio called Air Studios [formerly owned by "Fifth Beatle" George Martin] and they recorded the Beatle's early records there. It was an old Catholic church that had been renovated but they kept everything intact inside of the church. So I was in the building in the cathedral part when I got the news. Nothing happens by mistake, everything happens for a reason and it was very hard news to hear. You're talking about someone I didn't know that well, so it didn't hit me in the way that it hit his mom, or his sister, but I still felt something because this man vouched for me. He came out of his own pocket. At the time he was the biggest rapper alive and one of the most popular people on the planet, and he felt it necessary to collaborate with little old me.
On refusing to straddle the Pop fence:
(Laughs) I gave Justin Timberlake the blueprint. I get to watch these other artists blossom and do certain things I wasn't able to do because of not having the financing, not having the backing. I've always been R&B from the beginning of my career and I'm R&B now. I ain't crossing over for nobody. They tried to make me into a Geroge Michael type of artist and it didn't show who I represent. (Laughs) I showed white boys how to get your fade right. When a barber tells me the white guys are asking for the Jon B. (Chuckles), I'll take that.
How motivation from his wife helped reshape his career:
She's the greatest thing to happen to me. 12 years and we have two wonderful daughters. She's the hardest worker I know. All my career, I was looking for someone to really believe in me and unfortunately I don't feel like I ever had the proper representation. Ever. Even when ya'll saw me at the top of my game, I still wasn't being represented properly and it wasn't until I got with my wife that she was like, 'We're going to do this thing, but we're going to do it our way now."
As a friend she watched me come up and be so frustrated, because "Don't Talk" went platinum, we made it to the Top 10, but what happened after that? It was like the label just let it go. If anything they needed to keep pushing harder and I deserved that because I was making the record sales happen and putting asses in the seats. People were coming to the concerts, so what more do you have to do to be deserving of promotion and I think it came down to one thing: they didn't know what to do with me.
The state of R&B and why it must be protected:
I grew up off of R&B music so I've always had an R&B m.o. Michael McDonald was pop, he wasn't coming out rocking fedoras or to New Edition. The look, the vibe, the way I talk, the way I dress, everything. I was influenced by this culture. Now I see white boys coming out now, putting out what sounds like R&B, but they have no affinity at all, or want to be involved with anything close to Black culture. And that's the shit I have to say, I do not like. It's different. It's real different, as if styles don't really exist or the culture around the music doesn't exist. There's more money behind Pop. R7B doesn't have the same money behind it, we don't have the venues to even perform. You've got all these giant places, like Staples Centers, that the pop acts get to perform at. Where do the R&B acts get to perform at? Local clubs, etc. Come on man, we deserve more than that.
Something he might have done had he not gone into music:
I probably would have worked with children. I just love kids and my babies are my life. I really don't have any problems in my life. I don't consider promoters, rumors or anything else like that important. What my kids, what my wife thinks of me? That's what matters to me, because that's the life I actually have to live.
Looking to the future:
Continuing to make albums and do shows. Shows are the main bread and butter so definitely catch me live. I have a live band, that's my thing. I play the keyboards, I'm a songwriter. I like to show what I do. So definitely come out with your R&B ears on.