Turkey Leg Hut Helping Federal Workers Recover from Shutdown with Free Turkey Legs this Week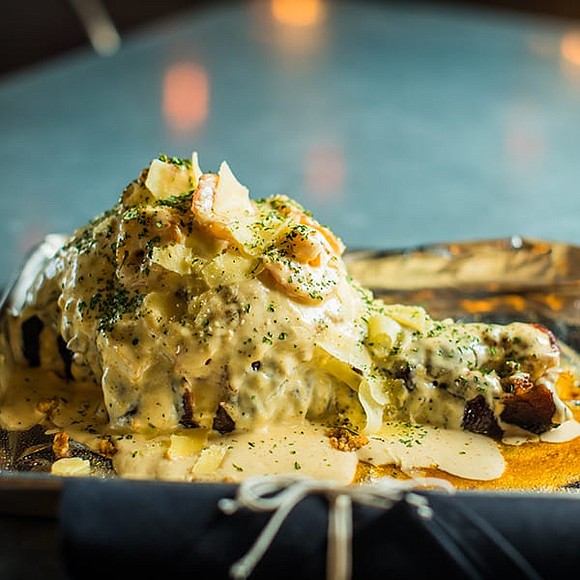 Tuesday, January 29 – Friday February 1, 2019
The Turkey Leg Hut, 4830 Almeda Road, Houston, TX 77004
The Turkey Leg Hut on Almeda Road is extending a helping hand this week to federal workers in the Houston area who've suffered through the recent 35-day government shutdown.
From Tuesday, January 29 - Friday, February 1, 2019, the Turkey Leg Hut, a Houston-based restaurant known for it's over-sized stuffed turkey legs, will offer a free Famous Turkey Leg to all federal workers who present a valid federal government-issued ID.
"We should always come together, especially in times of crisis, to help one another out," said Turkey Leg Hut Owner Nakia Price. "Even though the shutdown has ended, at least for a few weeks, federal workers in Houston and all across the country are going to be struggling to get back on track, and we want to do our part to help them out and let them know we care."
Price first introduced Texans to her mouthwatering turkey legs in a rodeo parking lot in 2015. Today, she's taken the wildly-popular turkey legs to new heights, expanding the menu to include eight varieties of succulent, fall-off-the-bone turkey legs and a full complement of Southern delicacies and specialty days at the first Turkey Leg Hut restaurant in downtown Houston.
Federal workers need only show a valid government ID to receive a free turkey leg tomorrow through Friday at the Turkey Leg Hut (4830 Almeda Road). Visit https://theturkeyleghut.com for hours and directions.