History Making African American Female Judges honored by Globetrotters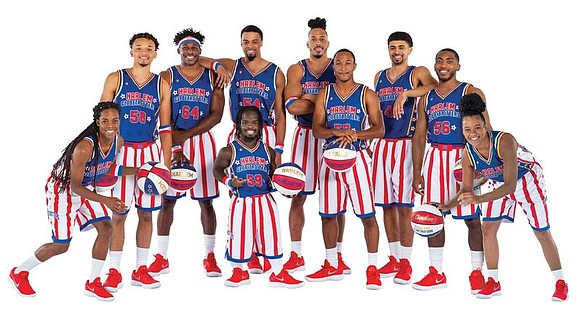 On the heels of making history and inspiring a nation, the judges of Harris County will be honored by the Harlem Globetrotters, a team known for breaking down social and cultural barriers for 93 years.
Tuesday, Jan. 29 at 1:45 p.m.
Law Elementary, 12401 S Coast Drive, Houston, TX 77047
Judges scheduled to attend Harris County Judges Toria Finch, Erica Hughes, Angela Harrington, Dedra Davis with Torch George, female star with the Harlem Globetrotters, El Gato Melendez, first ever Puerto, and 100+ elementary age students.
Globetrotters stars Torch George and El Gato Melendez will honor these phenomenal women in front of students at Law Elementary. The Globetrotters will reveal an important message to the students that anything is possible with hard work and demonstrating important character traits.
At least four of the 17 judges, who were sworn into their positions on Jan. 1, will be onsite to also speak with the children and accept a donation of 170 tickets to the Globetrotters games at Fertitta Center at UH from Feb. 15-17. The judges will circulate the tickets to the nonprofit Making It Better and honor roll students at Law Elementary.
In true Globetrotter fashion, the judges and several students will learn some of the iconic basketball tricks.
Like the 17 women of Harris County, Torch is a successful African American woman. She starred at Purdue University and joined the Globetrotters in 2017. She recently became the first women in the Globetrotters' history to earn a Guinness World Record title. Less than 20 women have played for the team since 1926.
The Globetrotters will bring their "Fan Powered" World Tour to the University of Houston for three games at the newly renovated Fertitta Center at UH from Friday, Feb. 15 through Sunday, Feb. 17. Tickets are available at www.HarlemGlobetrotters.com.