5 Valentine's Day Gifts for Gem & Jewel Aficionados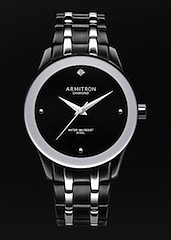 By Merilee Kern, 'The Luxe List' Executive Editor
According to the National Retail Federation, among the estimated $19.6 billion Valentine's Day consumer spending last year alone (courtesy of more than half of United States adults celebrating the occasion), $4.7 billion of that is earmarked specifically for the jewelry category. It's clear that our collective adoration for adornments is serving the retail channel well, with this year's holiday sales expected to impress just the same. With this in mind, but with so many stores from which to shop, below are a few noteworthy options in the space that are worthy of your sweetheart-driven spending spree.
Armitron Watches (www.Armitron.com)
Surprise and delight your loved one this Valentine's Day with a stylish watch, perhaps a "his and her" set, from Armitron. The company offers a leading and certainly comprehensive line of fashionable and affordable dress, sport and outdoor adventure varieties for both men and women. For over 65 years, Armitron has been creating stylish watches for every personality type and every occasion, including Swarovski crystal and diamond-embellished styles, along with bracelet, leather strap, digital and solar-powered fitness options, among an array of others. I'm particularly fond of Armitron's black dress watches like the Black Dress Bangle Watch with a shiny solitaire Diamond Accent for gals, and the Black IP Stainless Steel Analog Bracelet Watch for guys that are dramatic, sophisticated and work beautifully as a set. I also like their Stainless Steel Mesh Bracelet Watch options for both men and women that exude a simple elegance and can pair with nearly any outfit, day or night. Since pioneering many of the first affordable digital wristwatches, the company's mission has remained to make fashionable and functional timepieces that are accessible to every person—and that nurture the spirit of individuality.

Photo Ownership/Copyright:
Armitron Watches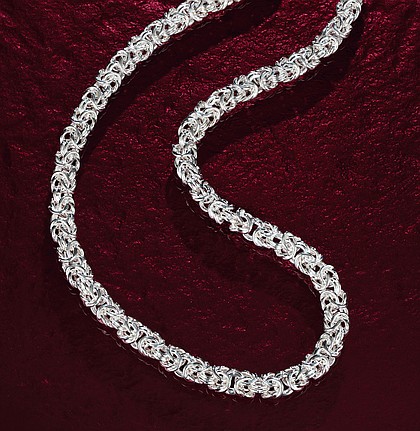 Talia Jewelry (www.MyTalia.com)
For some customized jewels, check out TALIA Jewelry. This company believes that style is a matter of individuality—a true celebration of a woman's self-expression ... and I couldn't agree more. With a radically new approach to jewelry design, TALIA invites customers to co-create their own unique pendant and charm pieces, giving life to their personal style and beauty. Each TALIA Jewelry piece features an original, patented mechanism, so you can always easily change, rearrange and expand on your modular design and create unique combinations. Browse their collections, select the design you love, and then choose your favorite jewelry parts from a wide variety of options. Mix and match pieces to see what works best for you. Alternatively, you can opt for one of their ready-made kits with no work necessary. Either way, you can always reformat and change your TALIA Jewelry to best match your ever-changing needs and wants. All TALIA pieces are made from 925 sterling silver, are nickel-free and are plated with two layers of palladium and rhodium. Their jewelry is also hypoallergenic and provides lasting shine and durability. And, TALIA's Rose Gold jewelry also features real gold plating. Each individual piece is reportedly subject to four different inspections at four different production stages to ensure it meets stringent quality standards.