In the distance, the sunsets as the night breeze blows. The scenery is picturesque as the love of your life utters those four little life-changing words filled with passion, power, and purpose, "Will you marry me?" And as your eyes get cloudy from tears you get a glance at your ring and melt. It's the moment a majority of women hope and pray for and apparently some men too. Millennials are always changing the game and here is something else that they are adding their flair to, men engagement. That was not a typo. More and more millennials are riding the trend stating they want the world to know that they are engaged too.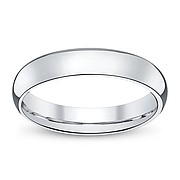 The idea is that after the man proposes with the engagement ring, the woman, in turn, proposes to the guy with his own ring. It is a trend that started growing in popularity when male same sex couples starting wearing engagement rings to show their commitment to each other. Mangagement rings, as they are called, started popping on famous fingers like that of celebrities Ed Sheeran, Michael Buble', and Johnny Depp. Even powerful Grammy winning actress and vocalist Jennifer Hudson and her then beau David Otunga joined the moment after he proposed to her with a five-carat diamond and platinum engagement ring set in a double halo. She returned the love seven months later proposing to him with a five-carat ring set with square-cut diamonds in columns around the band, and round brilliant stones along the top and bottom. Now the trend is gaining real moment up in searches 66% more than last year according to a report by global fashion search platform Lyst.com.
Just like women's rings are gold, silver, and platinum with diamonds, men want the works too. Don't go shabby on their bands' ladies. Men are wearing their engagement rings on their left hand and then after receiving their wedding bands, they are transferring the engagement ring to their right hand. With such a progressive trend, questions are arising as to how to select the perfect male engagement ring. Thanks to our friends at Robbins Brothers, The Engagement Ring Store, we have tips on selecting your guy's bling ring.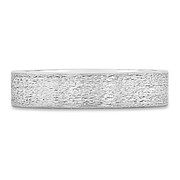 Size
While finding a woman's engagement ring size requires a stealthy and subtle glance at her jewelry collection, sizing your man can be a much more daunting task. However, if he's a ring-wearer, your job may be less complicated than you initially thought! Keep in mind that the average man's ring size is a 10, and you will find that many rings outside of this need to be special ordered.
Style
Knowing what you're looking for in your own engagement ring will help you to determine what to look for in his, but don't forget he's an individual, too. You can choose from several different metals, including white gold, yellow gold, rose gold and platinum, as well as alternative metals like tungsten, titanium, meteorite, damascus steel and cobalt -- so you can choose the style that best fits his personality and personal style.
Stack and show it off
Consider whether or not you and your partner will want to stack the engagement band with a wedding band.
Whatever you pick your guy will sure love it.