Find Remarkable Fall Fashion at Macy's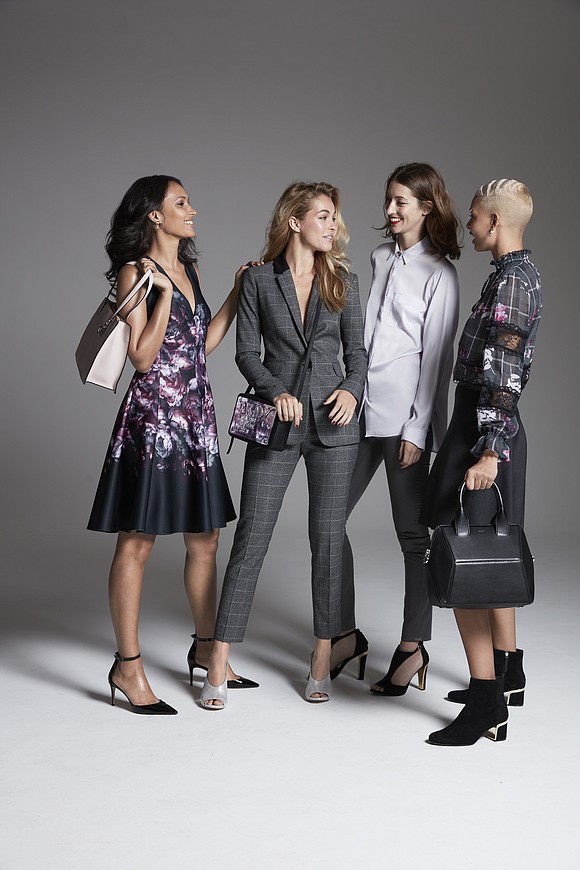 NEW YORK, NY – Sept. 10, 2018 – As fall ushers in cool, crisp weather, Macy's fashion, accessories, beauty and home products are a source of inspiration to help navigate the season, dress with confidence, and find the most remarkable version of ourselves. Inspired by the turning of a new leaf, the season's easy and breezy fashion options serve as transitional pieces for the cooler months. Curated by Macy's Fashion Office experts, these trends can be explored in Macy's Presents The Edit, the digital destination for of-the-moment assortments, where customers can explore how to style their favorite It List items in the new "How to Wear It" section. Self-expression is evident and powerfully relayed in "Remarkable You," Macy's new television spot which showcases six women as they each take on their day.
"Fall is one of our most trend-focused seasons, with high fashion and elevated dressing at the forefront of all we do," said Cassandra Jones, senior vice president of Macy's Fashion. "The seamless curation and selection of items stems from our belief that if you look good, you'll feel good, and we want unique fashion options to spark that feeling. This fall, our customers will see this message in 'Remarkable You,' featuring relatable women who are using fashion as a means to discover their remarkable selves."
Macy's new television spot, "Remarkable You," follows six inspiring and remarkable women who are paving the way for future generations. Underscored by No Doubt's iconic anthem "Just a Girl," the spot follows them during their morning dressing ritual and their jobs, showing how fashion is their armor and equips them with confidence to take on the day. The incredible heroines include Tiffiny Blacknell, a working mom and public defender; Mishaal Ashemimry, an aerospace engineer; Patricia Valoy, a civil engineer; Vanessa Beckman, a 4th grade teacher; JoAnn Falletta, an orchestra conductor; and Becky Hammon, a professional men's basketball assistant coach. While they are each different, the six diverse women find their own remarkable selves through their interpretation and styling of fall fashion trends and must-haves, reminding viewers that they, too, can find the best of fall fashion and themselves at Macy's. From launching a rocket into orbit to inspiring young minds, we all have the potential to do remarkable things.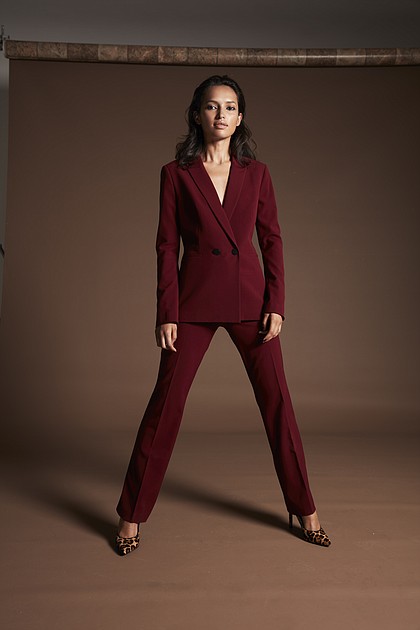 Produced by Macy's agency BBDO New York, the 30-second spot will run on network and cable from Sept. 9 to Oct. 6, with a longer form 60-second spot running online during that same time. The campaign will also run on Macy's social platforms, including Facebook and Instagram.
Supporting the campaign film will be two unique Instagram Story executions occurring weekly on @macys: "The Pretty*Smart Shopping Experience," which allows followers to shop for products that represent the duality of women today, beyond a singular fashion message; as well as the "Remarkable Templates" which allow followers to capture and share their own remarkable selves.
Fall Fashion Trends
This fall, customers will find their remarkable with the help of Macy's curated assortment of great fall fashion trends. For women, fun, feminine suiting in modern plaid prints will make heads turn, while midi-length dresses in ethereal floral designs allow for all-day comfort and glam. Fashion icon Rachel Zoe brings her glamourous, bohemian designs exclusively to Macy's with a limited-edition fall capsule, Zoe by Rachel Zoe, giving the multi-hyphenate woman everything she needs to seamlessly transition from day to night. Statement jackets get a sporty update with moto and athleisure looks paired perfectly with flowing skirts and patterned dresses. Women can conquer each day with a bold red bag perfect for holding the day's essentials, and add edge to a classic look with statement sneakers. Metallic shoes and boots will command the attention of any meeting. Add an unexpected twist to hair with cool headbands, barrettes and clips. Complete the head-to-toe look with fishnet and metallic hosiery sure to complement any outfit.