Houston Astros "Adopt A Fire Station"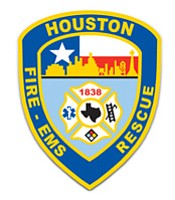 Houston Astros Dallas Keuchel will visit with Houston Fire Station 60, 2925 Jeanetta, today, September 4, 2018 from 11 a.m. to noon. Keuchel will suit up in firefighter gear and have lunch with the crew.
This visit is the last scheduled "adopt a fire station" for this year and wraps up multiple "adopt a fire stations" for this year.
*Please, note that event is not open to the general public.