Linda Johnson Rice Talks About Ebony's Legacy, the Shift in the Industry, and More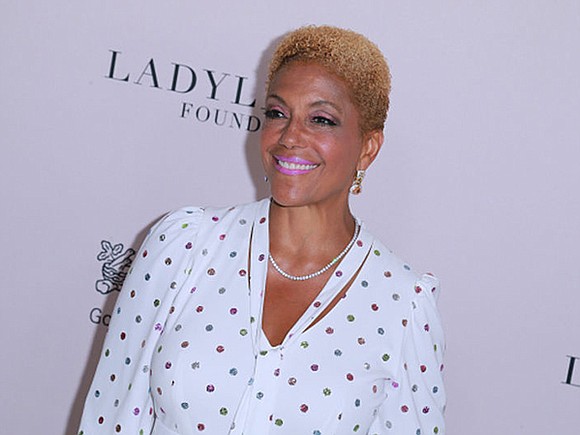 A monthly lifestyle publication, Ebony Magazine has been shining a light on Black entertainment and experiences in America since 1945, earning a place in media history as a major player in the publishing game. No stranger to the industry, since taking over the helm from her late father - founder, John H. Johnson - media mogul Linda Johnson Rice has helped steer the organization into a new era; eventually rising to become the Chair and CEO of Johnson Publishing Company, the powerhouse also responsible for introducing JET Magazine to the world.
Always evolving, Rice has continued to make her own mark on the world while earning a string of accolades in the process. In addition to serving as the Chairwoman and CEO of JPC and Fashion Fair Cosmetics, in 2017, Rice also joined Tesla's Board of Directors.
On October 6, 2018, Rice added yet another stripe to her storied belt, accepting a Lifetime Achievement Award on behalf of Ebony Magazine from the Greater Houston Black Chamber during the 24th annual Pinnacle Awards. Held at the popular Marriott Marquis Hotel, each year GHBC honors African-American entrepreneurs positively shaping and impacting their communities.
Taking a break from her notoriously hectic schedule, Johnson sat down with Houston Style Magazine to discuss the legacy of Ebony, how the industry has shifted and more. View the full list of 2018 Pinnacle nominees here.
On Ebony's imprint and stories that have impacted her the most
I will tell you, I think we've produced some really wonderful editorials and wonderful covers that I've had the chance and opportunity to work on. From Michael Jackson, to Prince to Muhammad Ali, and that's exciting, that part is very exciting, but I also love the stories we've done that have, I think has helped change people's lives. We've done a lot of things on education, a lot of stories on health, I think those are incredibly important because it helps you to live your best life.
Learning how to adapt in a digital age and how Ebony has continued to transform
It's hard to point to one thing, because there are so many different things that go on in producing a magazine or producing Ebony.com, and I think that the magazine is still well received but we've also had to change, as we all need to, and move into a digital form. So I think we've done a good job at that as well.
Staying relevant and current for over 70 years
That means you've got to have a great staff, young staff who have their finger on the pulse of the world, and that means that I've got to stay current as well. So it's really important that you have a strong digital presence, and that's been a bit of a shift for us.
Lessons learned in the field
I think we all wish we'd tried things sooner (laughs), but sometimes you have to sit back a little bit and let it marinate. Watch others and see what they're doing, see the mistakes that they might make, so you don't make those same mistakes. You want to make sure that you stay current and as forward thinking as you can.