NFL and American Cancer Society Continue Decade-Long Fight Against Cancer with Crucial Catch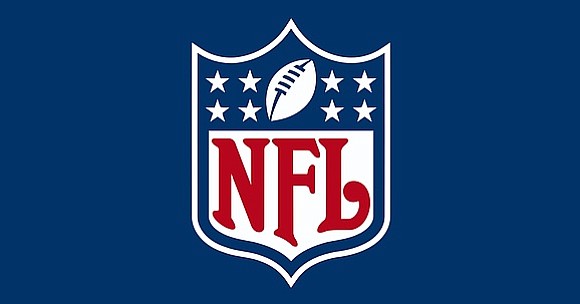 Since 2012, NFL funding has contributed to 209,900 cancer screenings nationwide
More than $18.5 million has been raised and donated to ACS through the partnership
NFL players including Kirk Cousins, Russell Wilson and Eli Harold talk about cancer's impact on their lives through new social media campaign
For the 10th year, the National Football League and the American Cancer Society (ACS) are working together to support the fight against cancer through "Crucial Catch: Intercept Cancer." The initiative, which kicks off with this weekend's games and continues through Week 7 games, addresses early detection and risk reduction efforts for multiple cancers.
Since 2009, more than $18.5 million has been raised and donated to ACS through the partnership. Funds donated through Crucial Catch this season will be directed toward support of three screenable cancers: breast, colorectal and cervical. Funding will continue to support the American Cancer Society Community Health Advocates implementing Nationwide Grants for Empowerment and Equity (CHANGE) Program, a community-based grant program that provides grant opportunities to community health centers to support systems-level change and increased access to low- or no-cost cancer screenings in underserved communities.
Though NFL funding, ACS has also recently awarded $3.2 million in grants to 32 health systems in the 32 NFL markets to address disparities in breast cancer mortality that exist among women of color. Grant funded health systems will receive $100,000 over two years.
Since 2012, CHANGE grants have contributed to 209,900 screenings and have reached more than 632,000 individuals with education, screening reminders and patient navigation. In addition, the NFL will work with ACS and CHANGE grant recipients to host education sessions and/or screenings in their communities, and many NFL teams will participate in these educational activities, bringing these life-saving messages and screening services to those who need them most. ​
As part of the campaign, the NFL and ACS created THE DEFENDER, a digital tool, which provides consumers, including New Orleans Saints quarterback DREW BREES, with personalized tips to reduce their cancer risk. The free, user-friendly tool allows fans to take control of their health and increase their understanding of how healthy lifestyle habits can help reduce their cancer risk. Fans may access The Defender at TheDefender.cancer.org. Fans who complete the Defender will have the option to donate to ACS and enter for a chance to win two tickets to Super Bowl LIII in Atlanta, inclusive of travel and other Super Bowl-related events, as part of an ACS contest.
This year's campaign includes new digital features where NFL players talk about cancer's impact on their lives. Players including Vikings quarterback KIRK COUSINS, Lions linebacker ELI HAROLD and Seahawks quarterback RUSSELL WILSON participated in the videos. Please visit www.nfl.com/crucialcatch to learn all the ways teams are supporting Crucial Catch this month.
Crucial Catch also reaches the youth and high school football community across the country. With the help of USA Football, Carolina Panthers Head Coach RON RIVERA sent a note to youth and high school football coaches nationally, offering ideas for how schools and teams can join the fight against cancer. Interested teams may visit cancer.org/youthcrucialcatch to sign up, pledge to fundraise for ACS, and download a toolkit to support their Crucial Catch game.