The Band 'Gray' Blows Away Audience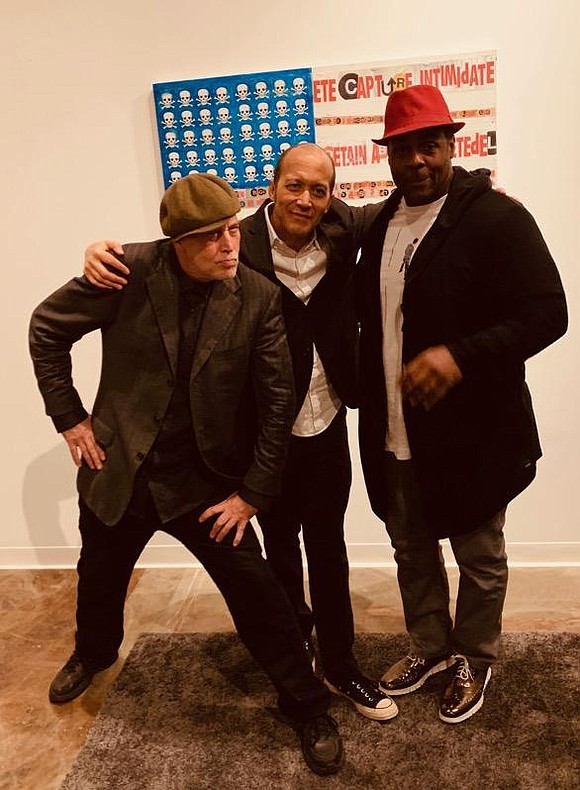 There was a packed house at Winston Contemporary Art on Saturday, November 3rd. Art goers and hip-hop lovers were treated to "Confessions of a Subculturist" by hip-hop impresario, Michael Holman. Holman weaved his storytelling journey from boyhood to the early 80s when he created the noise band GRAY with artist Jean- Michel Basquiat during the beginning of the hip-hop era.
Holman holds everyone's attention with his recollection of bringing hip-hop to the downtown NY Art Scene and later creating the first hip-hop show, Graffiti Rock. Holman went on to write the screenplay for the movie, "Basquiat" starring Jeffrey Wright. Holman's archives can now be found in the New York Public Library and the African-American Smithsonian in Washington.