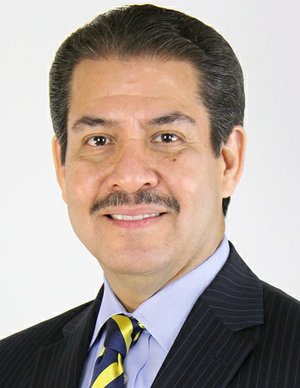 HARRIS COUNTY – Former Sheriff Adrian Garcia, candidate for County Commissioner Precinct 2, issued the following statement today:
Today, Harris County Commissioners debated calling a bond election to raise $1 billion for flood recovery and prevention. The bond election would require a significant tax increase.
Much of the discussion focused on rushing the bond measure to the ballot in June. If the measure fails, Harris County voters will not be able to vote again for another two years no matter how badly flood recovery is needed. So we must get this right.
Flood relief is too important to propose a billion-dollar bond and a tax increase without public input and voter education about how the money would be used. This is just too important to gamble on a rushed snap election.
Instead, the Commissioners need to set the election for November 6, when more voters will participate in this important decision.
In the meantime, county commissioners must educate the public and make the case for voters to support the bonds and an appropriate tax increase. We need public hearings with input from experts and from communities at risk of flooding. We need more transparency and enforceable promises that the money will be spent equitably.
Sadly, it appears that Republicans are pushing for an early election to avoid being on the same November ballot as a tax increase.
We should not play politics with flood relief. County Commissioners should call the bond election for November 6.
Adrian Garcia is the former Harris County Sheriff and a candidate for County Commissioner, Precinct 2.
Learn more at www.AdrianGarcia.com or @AdrianGarciaHTX on Facebook and Twitter.