2018 Downtown Lake Charles Crawfish Festival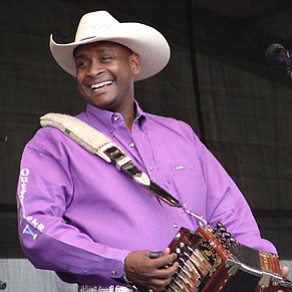 LAKE CHARLES, La. (March 20, 2018) - The Original DownTown Lake Charles Crawfish Festival returns Friday -Sunday, April 13-15 at the Lake Charles Civic Center, 900 Lakeshore Drive. Held each April during Parkinson Awareness Month, the festival hosts clean, family fun with great food, including over 10,000 pounds of boiled crawfish, Zydeco and Cajun music, a parade, and a midway carnival.
On Friday, carnival gates open at 4 p.m. and then all runners and walkers are invited to the Crawfish Scoot 5K which rolls through downtown Lake Charles beginning at 6:00 p.m. On Saturday, festival gates open at 11 a.m., live entertainment begins at 11:30 a.m. and a crawfish eating contest will begin at 3 p.m. Live entertainment will feature Chester Daigle and City Heat, Jamie Bergeron and the Kickin' Cajuns, Geno Delafose, and Keith Frank and the Soileau Zydeco Band. On Sunday, the carnival is open from 11 a.m. – 10 p.m.
"We are excited to host this "spicy party with a purpose" event once again, benefiting the Eljay Foundation for Parkinson Syndrome Awareness. Our mission is to educate, support, and create awareness for the disease, which effects over 1.5 million people in America, said event director Eligha Guillory, Jr."
The DownTown Lake Charles Crawfish Festival also promotes awareness of crawfish season, the history of it, and how the seafood industry has benefited Louisiana over the past 200 years. Admission at the door is $10 and kids 10 and under are free. Crawfish, as well as other food and beverage items are sold at additional cost. Presale tickets are available online at www.downtowncrawfishfest.com.
The Eljay Foundation for Parkinson Syndrome Awareness is a local 501c3 nonprofit organization dedicated to promoting critical research, education and support to improve the quality of life for Parkinson patients and their families.
For more information, visit the website www.downtowncrawfishfest.com.