Fashion & Charity Come Alive At "INCEPTION at the Mansion"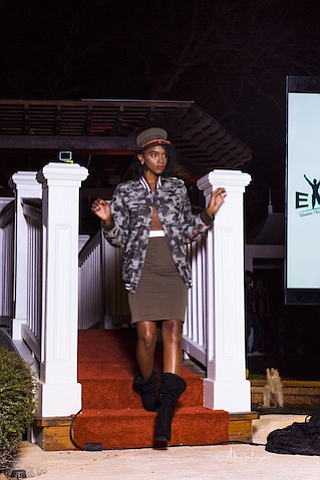 Fashion is alive and well in Houston, bursting with emerging designers and models ready to make their imprint on the Bayou City. I was able to witness this for myself, as Houston native and rising designer Jamel Hawk revealed his 2018 Fall/Winter collection during "INCEPTION at the Mansion," a charity fashion show created to benefit two worthy causes: Houston Children's Charity and the No Excuses Foundation.
Hosted by energetic Fox 26 anchors Jonathon Martin, Coco Dominguez and Radio One favorite KG Smooth, inclusion was the theme of the night, as models of all types walked an intricate runway that snaked around a gazebo and man-made waterfall to the smooth sounds of Lee-Lonn Walker and Luke Whitney.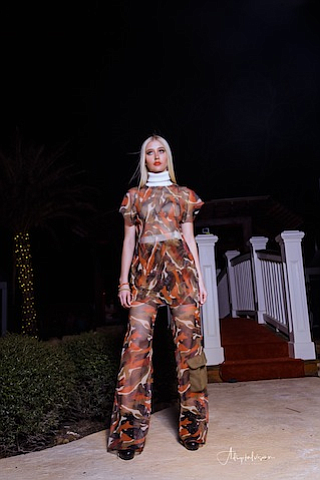 Drawing on a military theme - the event also paid homage to "fallen soldiers" - complete with mock tombstones in memory of police brutality victims including Philando Castile, Tamir Rice, and others.
According to Hawk, "By definition, inception means 'the beginning.' The beauty of life is if you are blessed to wake up to a new day, you can always work towards a new beginning. If you remain determined, motivated, persistent and resilient, eventually you'll find your perfect beginning. Your perfect INCEPTION."
The event also featured designs from Houston's own Chasity Sereal, who followed the lead set during this year's Golden Globe Awards by outfitting her models in all black in honor of the #MeToo movement, boldly debuting a collection titled the "The Black Out." It's a move she described as "Black represents power and strength. I wanted to represent inner strength through my collection." In addition to solid black pieces, she also created gold crowns under the premise that 'all women are queens.'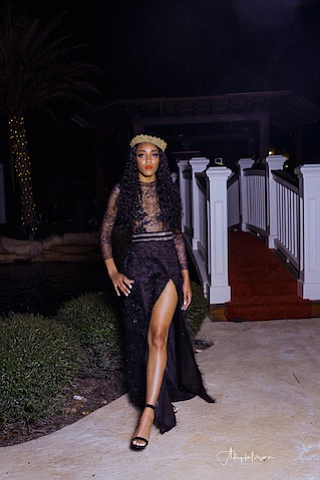 Guests were also treated to live performances from the Live Out Loud band and the always delightful Imani Scott, who put a soulful twist on a string of classics before launching into an original piece of her own. Sounds were also provided by DJ Willy The Kid, who proved that you don't necessarily need sight to feel the beat.
With production by John Roy (Creative Director), Jennifer Hightower (Event Director) and Todd Ramos (Fashion Show Producer), the showcase was also powered by brands like Hennessy, Hip Hop Weekly, Vigo Catering, Stage Directions Inc. and more. INCEPTION set the bar high, as Hawk solidified himself as a force to be reckoned with in Houston's bustling fashion world.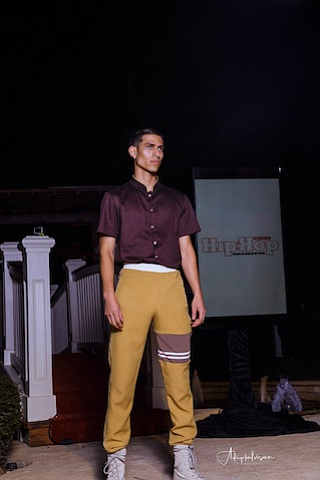 For more information on the next showcase, please visit jamelhawk.com/inception.