Governor Abbott Appoints 12 to Governor's Commission for Women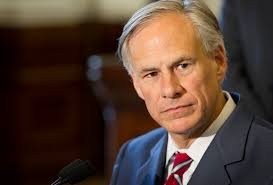 AUSTIN – Governor Greg Abbott has reappointed Estela Avery, Tina Yturria Buford, Starr Corbin, Karen Harris, Amy Henderson, Karen Manning, Imelda Navarro, Rienke Radler, Jinous Rouhani, Catherine Susser, and Laura Koenig Young, and appointed Nathali Parker to the Governor's Commission for Women for terms set to expire on December 31, 2019. Additionally, Susser will continue to serve as chairman and Harris will continue to serve as vice chairman. Governor Abbott is charging this commission with developing a strategy and implementation plan to help make Texas the number one state for women-owned businesses, to help address the issue of human trafficking, and to help rebuilding efforts following Hurricane Harvey. Within the Texas Governor's Economic Development Division, the commission specializes in outreach, education, research and referral services.
In addition, Michelle Esper-Martin has been hired to serve as the executive director of the Texas Governor's Commission For Women.
Estela Avery of Fredericksburg is the former executive director of the San Antonio River Foundation. Previously, she was a consultant for Lee & Associates and owned a gift shop in Fredericksburg. After her retirement last year, Estela has now opened a special events venue, Alegria, in Fredericksburg. She is a member of Impact San Antonio and serves on the National Parks Conservation Association Board. Additionally, she served on the boards of Providence Catholic School, YMCA, KLRN, Nursing Advisory Council for The University of Texas Health Science Center at San Antonio School of Nursing, Peterson Regional Hospital in Kerrville, Good Samaritan Clinic, and the Needs Council in Fredericksburg. Avery graduated as a registered nurse from the San Antonio College School of Nursing and also attended the Institute for Charitable Giving for non-profit training.
Tina Yturria Buford of Harlingen is the education project manager for the East Foundation, developing natural resource education programs for South Texas youth. In addition, she works alongside her family at the H. Yturria Land and Cattle Company. She is president of Texan by Nature, director of the Sand County Foundation, and advisory board member for the Texas Agricultural Land Trust. She previously served as president of both the Texas Wildlife Association and Texas Wildlife Association Foundation. Buford received a Bachelor of Science in rangeland ecology and management from Texas A&M University and a certificate in ranch management from Texas Christian University School of Ranch Management.
Starr Corbin of Georgetown is the vice president of Programming and Playback Systems for iHeartMedia. Previously, she was an information technology consultant for Capgemini, and a senior IT manager for the University of Texas (UT) at Austin. She began her career in the Unites States Army as a Signal Officer, and served with the First Cavalry Division and the U.S. Army Corps of Engineers during Operation Iraqi Freedom in Baghdad, Iraq. She is a trustee of the First Cavalry Division Foundation and a board member for the First Cavalry Division Association. Additionally, she is the former co-founder of the Student Veteran's Association at UT Austin. Corbin received a Bachelor of General Studies from Texas Christian University, a Master of Arts in women's studies, and a Master of Business Administration from UT Austin.