Houstonians React to the Departure of Houston ISD Superintendent Richard Carranza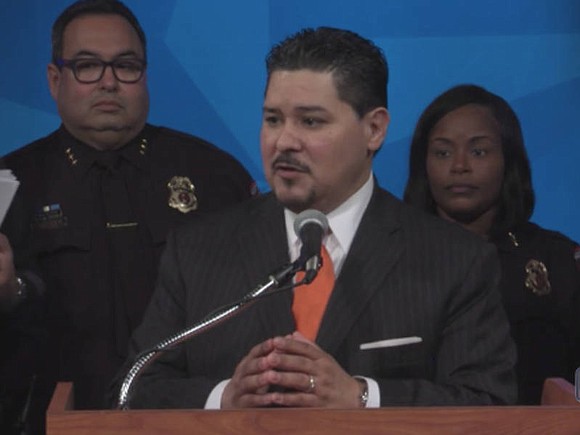 "I received phone calls today from Richard Carranza and New York Mayor Bill de Blasio. I wished the superintendent well, and I told Mayor de Blasio that I believe he is getting a very capable superintendent. Now, we must focus on HISD's situation.
"HISD is our largest school district not only in the city but also in the state, and it's important for its trustees to put in place a very capable interim leader as we navigate through the challenges the district is facing. It's clear the city cannot move forward unless our school districts are moving forward and providing a quality education to all our children. I will be glad to work closely with the interim superintendent as well as the board to make sure we are doing the very best for our schools, our children and the people in the city of Houston."
~Houston Mayor Sylvester Turner
"Having worked with HISD Superintendent Richard Carranza, I extend to him and his family my best wishes for success in this new chapter in their lives. In this time of challenge regarding the Houston Independent School District, which I represent, all Houstonians will miss Superintendent Carranza's focused leadership. However, I have supreme confidence in HISD's teachers, parents, students, staff, and administrators in their effort to build excellence in our schools, to save our schools, and provide our students a pathway to a successful future. Now is the time to invest in our great school district and our children who represent our nation's future."
~Congresswoman Sheila Jackson Lee
"Our focus now turns to helping find a new leader that will make the best interests of students, parents, teachers, and administrators his or her foremost priority. HISD faces significant challenges, and the new Superintendent must bring with them a long-term vision – as well as a commitment to carrying it out – to putting the state's largest school district on a more sustainable path," said Dr. Laura Murillo, President & CEO, Houston Hispanic Chamber of Commerce.
~Dr. Laura Murillo, Houston Hispanic Chamber of Commerce
"Houston's loss is New York City's gain. Under Superintendent Carranza's leadership and vision, we collaborated to strengthen and support public education in Houston. Together, we ended the teacher assessment sham that was VAM (value-added measures), and we coordinated to get schools aid and new books in the wake of Hurricane Harvey. Richard worked tirelessly to help communities recover and heal, well after the floodwater receded. He was a proud servant of the children of Houston, and, if his track record is any guide, he'll be a similarly indispensable asset to the children of New York. While we're sad to see Richard leave Texas, we congratulate him on his appointment and New York City on its wise choice."
~Houston Federation of Teachers President Zeph Capo and American Federation of Teachers President Randi Weingarten