Surprise! Evite? Reveals Surprise Party Trends and $10,000 in Surprise Giveaways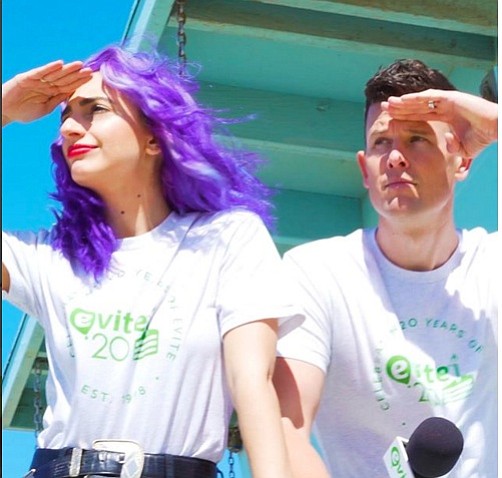 LOS ANGELES (June 12, 2018) Evite, the world's leading online and text invitation service, today launched a nationwide celebration of surprise parties with a $10,000 Surprise Party Sweepstakes. The company also shared new insights into surprise party trends.
Evite party specialists Julian Clark and Piera Pizzo (hosts of the popular Evite IRL web show) are taking to the streets near the company's downtown LA headquarters to surprise people with gift cards and other prizes. In a new video, Evite shares the surprised reactions of the prizewinners, tips for throwing a great surprise party, and stories of the best and worst surprises people have experienced.
The company is also sharing a number of new insights into surprise party trends. Based on an analysis of surprise parties planned across the U.S. using Evite invitations, the company found:
The most popular surprise events (in order of popularity) are: birthday for her; birthday for him; birthday milestone; baby shower; and anniversary parties.
Evite invitations for surprise parties are sent earlier by hosts -- 29 days in advance of surprise events in 2017, compared to 23 days for other event categories -- giving guests a 26% longer planning time.
The guest lists, however, remain about the same. Surprise parties planned using Evite invitations in 2017 had an average guest list of 28 people per event, compared to 29 people for all other events.
"Nothing compares to the excitement, anticipation and true joy of a surprise party," said Victor Cho, Chief Executive Officer of Evite. "We give Evite users the tools, ideas and confidence to throw an effortless surprise party for the most important people in their lives."