Appreciating African American Music Stirs One's Soul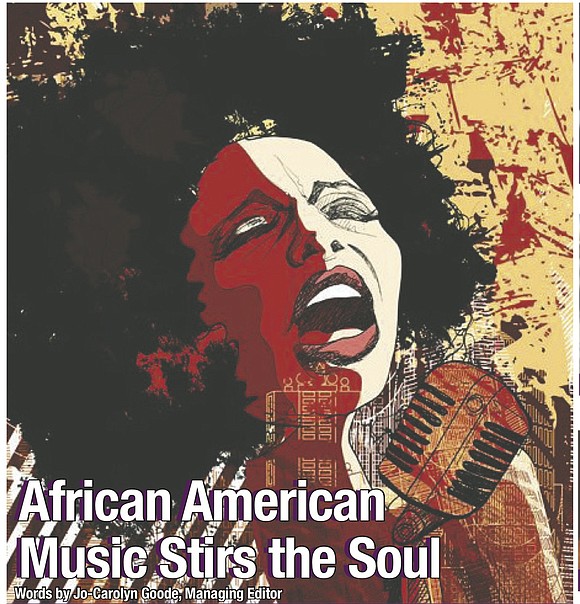 Music is a great storyteller. Through written words, a story is told, of course. But, the story set to music also comes alive in all of us with the emotions the music evokes. Hearing a particular song can cause one to smile, cry, laugh, and/or feel comfort, pain, relaxation, or any other sentiment. And, in African American history, music has always been a storyteller for the messages and information music communicates. Slaves escaping the plantation often used the guise of music to send encrypted messages to each other. This is why music is so important to the African American culture and any culture in the world.
With music serving such an important purpose, it is amazing how many people still truly don't appreciate music for all its worth. This lack of admiration of African American music led then President Jimmy Carter to declare June as Black Music Month 39 years ago. Following that presidential proclamation, the House of Representatives with House Resolution 509 approved an official presidential order. The month's name officially changed in 2009 when then President Barack Obama confirmed June as African American Music Appreciation Month.
"I think Black music is a way to tie the Black people of our country to their own ancestors and to tie the United States to other nations of the world," said President Carter in 1979 at a White House Dinner honoring the Black Music Association. "In many ways, you've expressed the hopes of our country—life, even when slavery was characteristic of Black people, liberty and a struggle for it when it seemed to escape generation after generation of struggling people. And no one can doubt that Black music has always exemplified the pursuit of happiness."
President Obama expounded on the significance of African American Music Appreciation Month, "Amidst the injustice of slavery, African Americans lifted their voices to the heavens through spirituals. This religious music united African Americans and helped sustain them through one of the darkest periods in our Nation's history. Years later, spirituals contributed to the advent of a new form of music: Gospel. Both styles incorporated elements of African music and were rooted in faith." He continued, "The African-American music tradition also reflects creativity and individualism. Blues, jazz, soul, and rock and roll synthesize various musical traditions to create altogether new sounds."
A new spotlight brings new fans. Congresswoman Sheila Jackson Lee is hoping to draw new fans of African American music with a new initiative that she introduced last year. As head of the newly formed Congressional Jazz Caucus, Congresswoman Lee introduced House Resolution 4626 to "preserve knowledge and promote education about jazz in the United States and abroad." The National Jazz Preservation, Education, and Promulgation Act of 2017 would allow two million dollars to be set aside annually specifically for the preservation of the history of jazz music. This recognition grew out as a result of the work of Rep. John Conyers, who is a longtime jazz advocate and author of House Resolution 57.
"I think there is a misunderstanding and a lack of appreciation of jazz," said Congresswoman Lee. "This story needs to be told. Jazz needs to be held up as individuals who create music, write music, play music."