Houston Food Bank Wants to Feed More Hungry Kids During Summer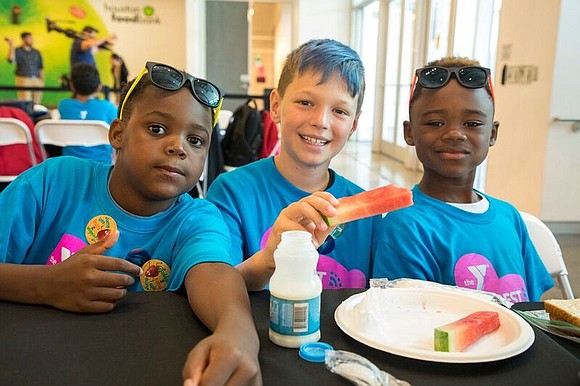 Summer is a time of increased food demand, as kids who receive free or reduced meals at school during the school year no longer have access to those meals. For this reason, Houston Food Bank has a Summer Feeding Program, and in order to feed more hungry children has opened additional feeding sites across the city where kids can get hot nutritious meals during the summer.
However, only 1 in 8 children who qualify actually sign up for meal assistance, due in part to a lack of awareness of the available aid. We would love your help in spreading the word about locations for meal assistance in your area!
For a complete list of locations, call 832-369-9390 or visit www.houstonfoodbank.org/summermeals. On the website, people can search for locations in and around their area.
Important summer hunger stats:
· Houston Food Bank will have 200 sites in 12 counties this summer
· 12% of eligible students participate in the summer feeding program (according to Texas Department of Agriculture)
· Low income families spend $300 more on groceries each month during summer
· More than 50% of families who participate in school meal programs struggle during summer months
· 43% find themselves without enough food when school is out