A Transplant Family Is Celebrating BIG This Month New Liver = New Life for a COTA Child and Her Family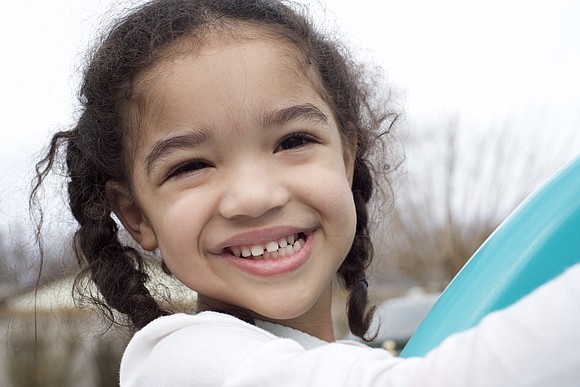 June 1, 2018 – For years to come, June will be a month full of celebration and joy for the Terry family of Canfield, Ohio. But when their daughter, Jasmine, was born six years ago this month little did they know just two years later their adorable little girl would be diagnosed with a rare disease that would turn their family's world upside down.
Jasmine was the first child for smitten parents, Jacquline and James. Their beautiful baby girl was definitely treasured and adored. However on July 31, 2014, during an age two pediatric check-up, Jasmine was diagnosed with a Urea Cycle Disorder (Ornithine Transcarb Amalyse Deficiency), which meant her little body was unable to process protein and properly flush out the ammonia in her blood. Ammonia in the blood eventually leads to brain damage. Sometimes these genetic defects can be managed with medication and special low protein diets, but after watching her closely for several months it was clear Jasmine's case was on the other end of that spectrum.
At the end of May 2015 Jasmine became really sick and her ammonia levels spiked yet again. Jasmine was in and out of the hospital constantly and she just was not getting any better. Jasmine's genetics team told Jacquline and James they needed to start talking about a life-saving liver transplant for their toddler. Jacquline remembers how hard it was to hear the news, but once they knew it was her only chance for long-term survival, they started researching and talking to other transplant families. Within a few months of hearing the news about Jasmine's need for a transplant, they attended an informal transplant families' discussion panel at Georgetown Medical Center.
It was after the Georgetown panel discussion that Jacquline and James knew what they had to do. Jacquline will never forget the messages shared that day from the panelists, "The post-transplant teenagers all said that if their parents could have given them a transplant at a younger age they would have wanted that to have happened. This was a game changer for us because we had been struggling with the idea of making such a monumental decision for our daughter who was just three years old at the time. We also heard a mother speak that day. Her two boys had the same condition as Jasmine and one died. It was not until her first son passed away that they tested the second for Urea Cycle Disorder. Her second son was then listed, quickly transplanted and he lived. This mom urged parents struggling with the transplant decision to not hesitate because she knew what it was like to lose a son and no parent should be in that position. It was a very emotional meeting. We were officially on board."
After much research Jacquline and James chose the Children's Hospital of Pittsburgh of UPMC due to the medical center's excellence in the area of pediatric transplant. Jasmine's transplant evaluation and testing was done in May 2016. It was during these tests and meetings and, at times, 'information overload' that a transplant social worker told them about the Children's Organ Transplant Association (COTA).