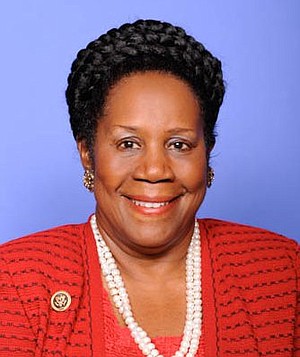 Washington, D.C. - Congresswoman Sheila Jackson Lee, a Senior Member of the House Committees on Judiciary, Homeland Security, and Budget, and the Ranking Member on the House Judiciary Subcommittee on Crime, Terrorism Homeland Security and Investigations, and a leading voice on immigration issues, released the following statement on her second trip to South Texas in as many months, to conduct effective oversight over the administration's child separation policy:
"Over two months ago, the Attorney General of the United States announced this administration's inhumane and cruel child separation policy. This policy was the function of hasty political considerations and incomplete calculations of the ramifications of what such an abhorrent policy would do to the children implicated, the parents who brought them to our country in the hopes of a better life, a nation that has watched in horror, and a global community aghast at the measures being taken pursuant to this "zero tolerance" policy. Indeed, this policy galvanized the country to act.
This is my second trip to the Southern border to conduct effective oversight to reexamine whether families are being reunited and to determine what due process is available to these individuals in the United States Courts and where these individuals can they seek corrective action for that which confronts them. When I visited the border last month and the federal detention facilities that housed parents and children quarantined from one another, what I witnessed was horrific and unforgettable. One baby, 9-month-old Roger, had been taken from his 19-year-old sister after she was prosecuted for crossing the border illegally. Their mother is dead, and they were coming here to find family. Little Leah, just one year-old, was taken from a grandmother and a sister. The pain was no less visceral when speaking with mothers wondering where their children have gone. In South Texas I met Gabby, from Honduras, who had a 45 day-old baby taken from her, and while housed at the facility had not yet been treated or given medical attention. These children are not alone. To date, at least 2,551 children remain separated from their parents.
"In fact, once this administration realized that the optics of this child separation policy were not favorable, the administration attempted to disperse the quarantined children to faraway corners from where they were separated—South Texas—and away from their parents. Indeed, one of the locations proposed to house these children was a shelter in my congressional district—the 18th district of Texas—ironically, on Emancipation Avenue. The goodness and decency of the residents of my district, gleaned from their opposition to this policy, was immediately and abundantly clear. Citizens organized throughout our community to make their opposition to this plan known loud and clear.
"Upon returning to the Congress, together with my colleagues on the House Judiciary Committee, and its Ranking Member Jerry Nadler, we introduced the Keep Families Together Act. This bill promotes family unity by prioritizing keeping families together. It would prohibit the Department of Homeland Security ("DHS") from separating children from their parents except in extraordinary circumstances. The bill requires an independent child welfare agent official to review any such separation and return the child if no harm to the child is present. Thereafter I wrote to the President and was joined by 57 of my colleagues, asking him to end this policy, but also additionally to: order the immediate cessation of the zero-tolerance policy for criminal illegal entry; reinstate the highly successful family case management program, which avoids the cascading ills associated with the president's child separation policy, while accounting for the law enforcement concerns at the heart of border enforcement; conduct a census of all accompanied immigrant children as well as a count of all unaccompanied immigrant or refugee children housed at facilities unknown to Congress; restore eligibility for asylum status for those fleeing gang violence or domestic violence; and prohibit federal agencies from assisting any State from terminating the parental rights of any person whose child was removed. To date, the President has not responded to this letter.