Willie G's Seafood Opens at The Post Oak Hotel in Uptown Park
New, Revolutionized Location Opens Thursday, January 11at 4 p.m.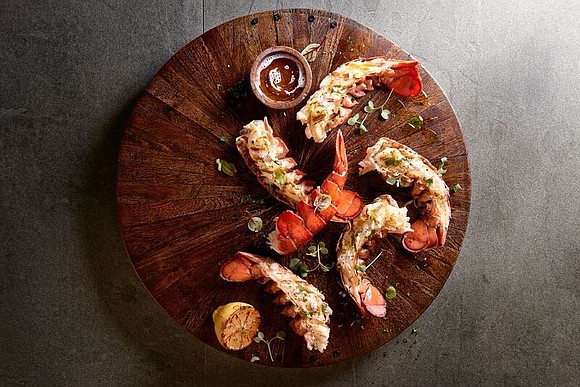 HOUSTON – January 11, 2018 – Tilman Fertitta unveils the new look & location of his signature Willie G's Seafood on Thursday, January 11, at his 10-acre mixed-use development, The Post Oak Hotel at Uptown Houston.
"The new location will elevate the dining experience with a new, modern-industrial design and offer an innovative and fresh take on Willie G's classic menu" said Fertitta. "similar to the transformation seen at Grotto Downtown."
Located in the Uptown area, Willie G's has been Houston's hottest spot for fresh shucked Gulf oysters, delectable seafood and hand-crafted cocktails. Upon entering, guests will view an expansive raw bar showcasing the fresh catches of the day. The restaurant presents a carefully crafted menu offering the freshest flavors and ingredients to complement all of Willie G's long-time favorites. Patrons can enjoy new dishes such as Wood Fired Grilled Whole Fish, The Post Oak Sushi Roll and layered Blueberry Cheesecake – served by Executive Chef Jason Cole.
"Houstonians will still be able to enjoy the classic dishes they've come to love from Willie G's but with this new location, we've taken the menu to a whole new level," said Cole. "We can't wait to introduce our guests to the new Willie G's experience."
Willie G's offers hand-crafted specialty drinks, including barrel-aged cocktails, and the finest wines from an extensive collection with wines from The Cellar at The Post Oak – the hotel's expansive wine cellar housing over 20,000 bottles from more than 25 countries, including vintages dating back to the 1800's.
The new Willie G's takes on a modern-industrial style look with rich dark wood panels, exposed lighting and sleek black granite countertops. The main dining rooms seat around 300 guests with additional seating available along the raw bar for patrons to watch the restaurants oyster and sushi preparations. Three private dining rooms are available for small gatherings of 12 guests to larger social celebrations that seat up to 100. Additionally, the restaurant boasts a spacious outdoor patio for al fresco dining among The Post Oak's lush oak trees and water fountains.
Willie G's is located at 1640 West Loop South and will be open Monday through Saturday from 11 a.m. – 11 p.m.; Sunday 11 a.m. – 10 p.m. Happy Hour for cocktails only is from 3 p.m. – 7 p.m. everyday. Executive Chef Jason Cole oversees the kitchen and its daily culinary preparations. George Kanaan serves as Willie G's General Manager.
Willie G's is the second venue to open at The Post Oak Hotel. The Post Oak Hotel is slated to open in March and is currently seeking qualified applicants. To apply, join us at The Post Oak Career Fairs, January 13 & 15 from 9 a.m. – 1 p.m.