Dior Beauty Look: Michelle Williams at the 2018 Golden Globe Awards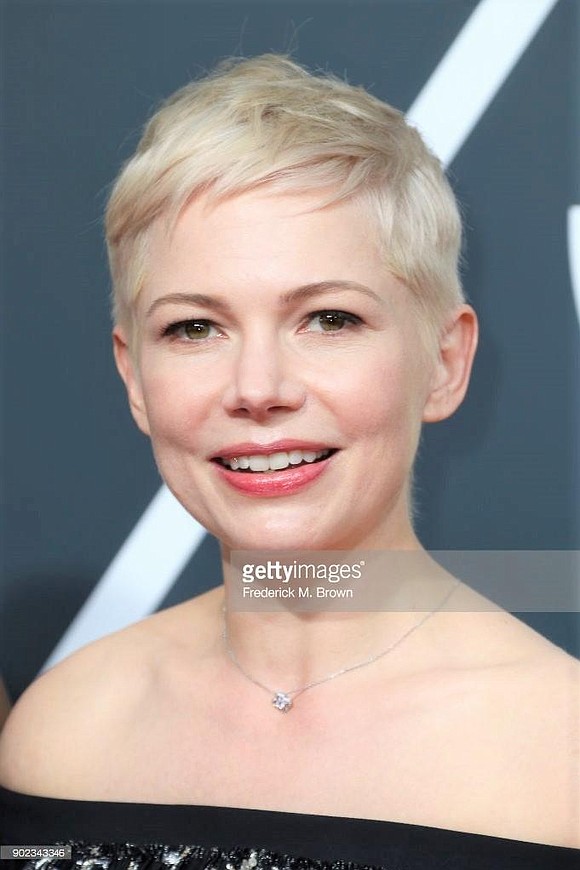 DIOR
PRESENTS
MICHELLE WILLIAMS
2018 Golden Globe Awards
JANUARY 7, 2018
BEVERLY HILLS, CALIFORNIA
Makeup Artist Angela Levin
Manicurist Elle

GET THE LOOK - MAKEUP
INSPIRATION: "Because Michelle's black gown was made to be the focal point which was chosen to represent unity, elegance, power, and feminism, we decided to keep the makeup look very light, simple, and beautiful."
SKIN: Dior Capture Totale Dreamskin Advanced Perfect Skin Creator was used to prep her skin before applying foundation.
FACE: I then lightly feathered Diorskin Forever Undercover with a foundation brush onto her face to create a natural look. After, I used Diorskin Forever Undercover Concealer to cover up any spots that needed extra coverage.
CHEEKS: On the cheeks I used Diorblush #943 My Rose for a healthy glow.
BROWS: I used Diorshow Brow Styler #011 Light Brown.
EYES: First, I primed the eyes with Dior Backstage Eye Prime. I then brushed Dior 5 Couleurs Eyeshadow #667 Flirt over the eyes. I feathered the color down for a smokey eye effect and then slightly feathered it upwards to blend and soften the look up. I tied the look together using Diorshow Mascara.
LIPS: For the final touch, I applied Rouge Dior #169 Grege 1947 and left the lips unlined for a natural look. I then applied a thin layer of Dior Addict Lip Glow #001 Pink to keep Michelle's lips moisturized throughout the night."
GET THE LOOK - MANICURE
INSPIRATION: "Since Michelle was honoring and walking the red carpet with Tarana Burke, Founder of the #MeToo movement, we wanted to chose a color to reflect the movement, black."
NAILS: Her manicure reflected the #MeToo movement, wearing Dior Vernis Limited Edition #982 Black Out on her nails (Note - Dior Vernis #982 Black Out is a limited edition shade. For a similar effect try Dior Vernis #970 Nuit 1947). As a base coat, we used Dior Nail Glow and as a top coat, Dior Top Coat Abricot.
For her toes, we went for a classic look with Dior Vernis #108 Muget."
DIOR PRODUCT USED:
SKIN:
Dior Capture Totale Dreamskin Advanced Perfect Skin Creator
FACE:
Diorskin Forever Undercover Foundation #010 Ivory
Diorskin Forever Undercover Concealer #010 Ivory
CHEEKS:
Diorblush #943 My Rose

BROWS:
Diorshow Brow Styler #011 Light Brown
EYES:
Dior Backstage Eye Prime
Dior 5 Couleurs Eyeshadow #667 Flirt
Diorshow Mascara #090 Pro Black
LIPS:
Rouge Dior #169 Grege 1947
Dior Addict Lip Glow #001 Pink
Nails:
Dior Vernis Limited Edition #982 Black Out

Dior Vernis #108 Muguet
Dior Nail Glow #000
Dior Top Coat Abricot
All products available on Dior.com