Back-to-School Meals in Minutes
Mexican menu ideas for simple family dinners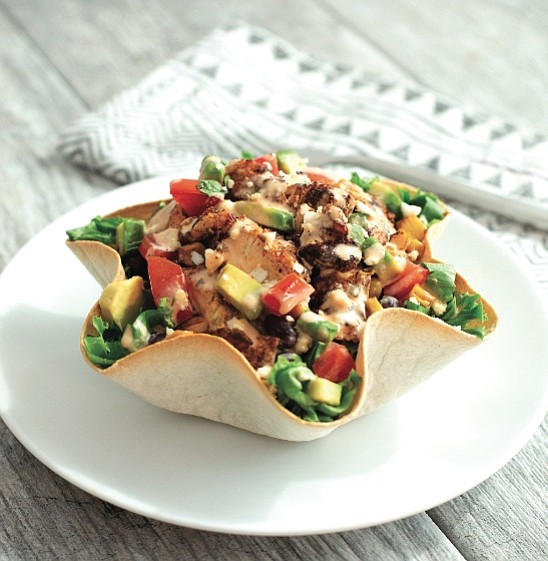 When the school year is back in full swing, families often find themselves battling the mealtime crunch. Mexican-inspired meals bursting with flavor are known family-friendly picks that can be easily prepared and put on the table on those frenzied weeknights.
These simple ideas from the experts at Ortega can help make "taco night" and other Mexican meals better than ever.
Encourage kids to get hands-on. It's no secret that kids like finger foods, and many Mexican dishes are best enjoyed by hand. Tacos are an obvious favorite, but other options like quesadillas, taquitos and Ortega Fiesta Flats are also easy to enjoy sans silverware.
Step outside of tradition. If you're looking for something that makes mealtime feel extra special, skip the basic taco and choose a meal kit that lets you serve up a restaurant-style experience at home. For example, Ortega's Bakeable Tortilla Bowl Kits bring a new and simple way to change up your Mexican meals. Just bake and fill with your favorite ingredients.
Offer a variety of ingredients. One of the benefits of a Mexican meal is all the ways each family member can customize plates to their own tastes. Try setting out a wide range of ingredients and encourage the kids to experiment with toppings they may not have tried before, like olives and guacamole.
Don't forget the sauce. Taco sauces can bring unique, unexpected flavor to recipes. One to try is Ortega's line of bold and creamy Flavor Craver Taco Sauces. Varieties include Taco Ranch, Chipotle and Jalapeno Lime, all perfect for tacos, taco salads, dips, burgers and more.
Find more recipes and ideas to add a unique twist to any Mexican meal at Ortega.com.
Poblano Ranch Tacos
Makes: 8 tacos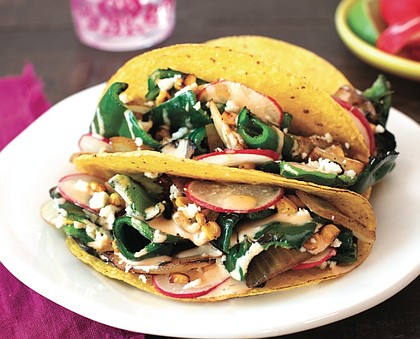 2 tablespoons olive oil
4 poblano peppers, sliced
1 yellow onion, sliced
1 tablespoon fresh lime juice (optional)
1 box Ortega Yellow Corn Taco Shells
6 radishes, sliced
1 cup corn kernels
1 cup cotija cheese
1 bottle Ortega Flavor Craver Ranch Taco Sauce, to taste
Add olive oil to skillet over medium heat. Add sliced poblano peppers and yellow onion to pan. Saute until cooked through. Add squeeze of lime to pepper and onion mixture, if desired.
Bake taco shells according to package directions. To assemble tacos, add poblano and onion mixture to base of taco. Top with sliced radishes, corn and cotija cheese. Finish with taco sauce.
Steak Fajita Burrito Bowl
Makes: 4 bowls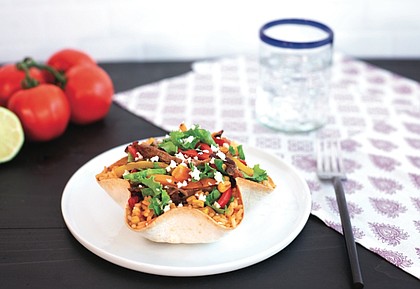 3 tablespoons olive oil, divided
1 pound skirt steak
1 red pepper, sliced
1 yellow pepper, sliced
1 package instant rice
1 tablespoon fresh lime juice
1/2 packet Ortega Original Taco Seasoning
1 Ortega Bakeable Tortilla Bowl Kit
3 cups green leaf lettuce, sliced
2 avocados, diced
1 cup corn kernels
1/2 cup cotija cheese
1 bottle Ortega Green Taco Sauce, to taste
Add 2 tablespoons oil to skillet over medium-high heat. Cook skirt steak 5 minutes on each side. Remove steak from pan and let rest. When cooled, slice into strips.
Add remaining olive oil to skillet over medium-high heat. Saute red and yellow peppers until cooked through.