Yellowstone Schools Gives Students More Than a Traditional Education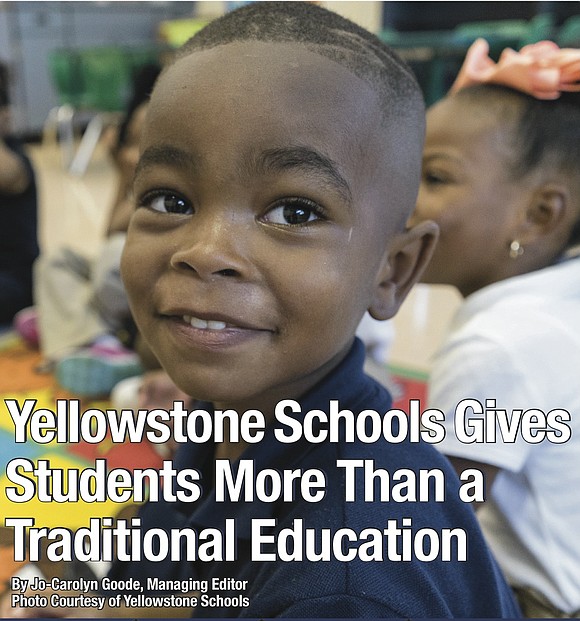 Approaching anything, in the same way, expecting different results only leads to the same tired outcomes. A new perspective with a fresh action plan puts a different spin on issues and allows for varied effects. Many schools in the private and charter systems are providing that innovative viewpoint to education by cutting through the red tape of the norm and breaking through with the change of the unexpected.
I know the benefits of a private school education. When it came time for me to begin to school, my parents did their due diligence in researching the best school for me and it landed me at the black-owned private school Wonderland, now known as Beatrice Mayes Institute. Right off school officials tackled education differently with more of a family appeal. Teachers were more like parents. Students were taught to strive for accuracy in excellence. And just going their you knew more was expected of you. I treasure my time there and wished others could have similar experiences. However, the cost of tuition made that hard. BMI has since become a public charter school so more students can experience the gift of a private school quality education without the price tag.
More and more schools have tapped into those same learning foundations I received as a kid and students are being made better for it. Yellowstone Academy and Yellowstone College Prep are two schools that take similar approaches to education in this matter on one campus. Instead of relying on public policy to educate children, they provide innovation to education to give students more.
For years children zone to schools in downtown Houston were being robbed of a quality education. Area schools had F ratings because despite their best efforts they still were not preparing students properly to advance in secondary education. In 2002, things began to change for these underserved children when the Yellowstone Academy was established in Houston's historic Third Ward.
"Yellowstone was founded with the belief that all students are born with a purpose. They are destined for success. And they need to be given access to great educational opportunities," said Ryan Dolibois, Superintendent for Yellowstone College Prep.
Opening their doors with 65 pre-K three and four-year-olds, Yellowstone Academy began to change the game with a private faith-based school addressing the academic, emotional, and social needs of students. That model has now expanded to reach more students with a first of its kind program in Texas that houses a private and charter school on the campus acting as an academic success pipeline. In a shared service agreement, Yellowstone Academy, as a private school, educates students in pre-K through 4th grade and Yellowstone College Prep, as a public open-enrollment charter school, educates students in the 5th through 8th grade. The ultimate will be reached in years to come as a new grade level is added each year so the school can teach students in 5th through 12th grade. The uniqueness of this model is that both schools are on the same campus and share teachers, administrators, back office operations, and many other support systems for students to build a rich education model of their motto. The success of this model has translated with over 90% of those original 65 students graduating from high school and over 80% going off to college.