Houston Ballet Announces Free Performances at Miller Outdoor Theatre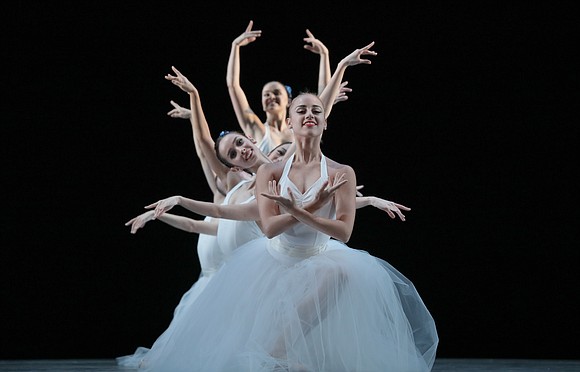 HOUSTON, TEXAS [August 14, 2018] — Houston Ballet is excited to announce a weekend of free performances September 13-15, 2018 at Miller Outdoor Theatre. The local community is invited to join Houston Ballet in Houston's unique outdoor venue to see the ballet's talented dancers perform selections from beloved favorites and new premieres.
Audiences will see a variety of selections from works performed by Houston Ballet, including sequences from the classic tales of Romeo and Juliet, Swan Lake, and Don Quixote; as well as dazzling excerpts from Raymonda, Sons de L'ame, Spring Waters, The Ladies, and even Stanton Welch AM's latest work Just!
Welch's Just will premiere first at the prestigious Jacob's Pillow Dance Festival August 15-18 and tells the story of a couple struggling to stay in love. Attendees at Miller Outdoor Theatre will be the first local audiences to see this exciting and emotional new work on stage.
This free 3-day event is open to the public with both covered seating and lawn space available. The covered seating is ticketed. Free tickets are available (4 per person over age 16, while they last) at the Miller Outdoor Theatre box office the day of the performance between the hours of 10:30 AM-1 PM. If any tickets remain at 1 PM, the box office will re-open one hour before show time to distribute the remaining tickets. Lawn seating is open, and participants are encouraged to bring blankets and snacks to further enjoy this thrilling experience.
Miller Outdoor Theatre is a 95-year Houston tradition that Houston Ballet is proud to continue to partake in. The theatre has stood by its mission to provide cultural and educational events free of charge for the public. Like the ever-changing city it resides in, Miller has evolved. It has transformed Hermann Park's "permanent bandstand" to a first-class proscenium theatre and professional operation that is committed to providing quality and diverse performances worthy of the great international city that Houston has become.
For more information about these performances, please visit www.houstonballet.org.