Toni Braxton's Formerly Autistic Son Now Signed Model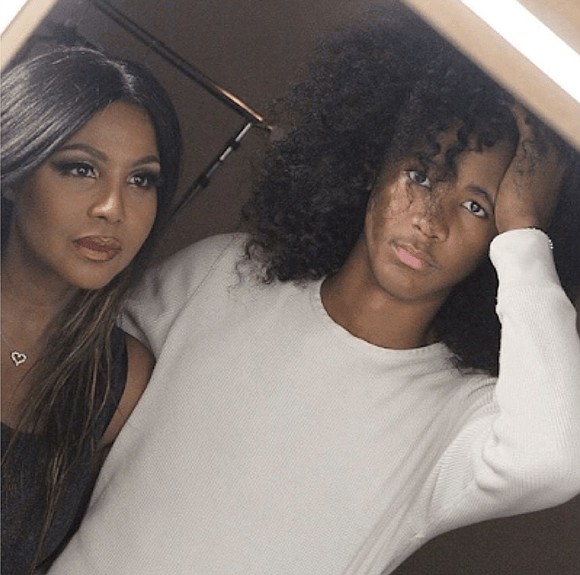 By BlackDoctor.Org/Christian Carter
Toni Braxton has always been a proud parent, always sharing how great her sons are. But she took to Instagram recently to celebrate one of her son's, Deizel, extra special milestone. "Congrats Diezy @diezel.braxton on signing to Wilhelmina Modeling Agency," the celebrity mom exclaimed.
Diezel has been heavily active in the fashion sphere for the past few years. The teen has served as an inspiration to many since successfully moving past autism.
If you remember, it was a few years ago when Deizel was just 13-years-old that Braxton found out he was no longer on the autism spectrum.
"My youngest son— everyone knows— my son Diezel suffers from—or I should say suffered from Autism," explained Toni. "I am one of the lucky parents. Early diagnosis changes everything. I will tell you this. I will shout it from the rooftops. My son Diezel is off the spectrum. Off the spectrum being autistic. Susan Wright, who unfortunately passed from Autism Speaks, when she found out about my son and I she called me immediately and said 'Get him in this program. Do this, do that.' She's been an advocate in helping me so much. I miss her already. I mean, I can't believe she's gone."
"No signs of autism. He's our social butterfly. He's the one who plays with friends and hangs out all the time. Very, very fortunate. And I don't like to think there's anything wrong with our babies. I just think they learn differently."
Autism, or, more formally, autism-spectrum disorder, is a condition where an individual struggles to engage in two-way communication, especially in social situations. While the severity and precise symptoms of autism can vary (that is why it is referred to as a spectrum), problems understanding another person's intentions and emotions are a central feature. People with autism may also find it challenging to engage in small talk, or even to talk at all. Other symptoms of autism include a need for a particular routine, or a hyperfocus on a narrow group of interests, but the difficulty in social communication is often the most impairing.
According to Autism Speaks, reports of regressive autism – in which young children lose early language and social skills – are twice as common for African American children as for white children, according to new research. The same study found reports of regression 50 percent higher for Hispanic children than for whites.
The findings are the early results of a study made possible by families in the patient registry of the Autism Speaks Autism Treatment Network (AS-ATN).
"This is the first indication of racial differences in reported regression," says researcher Adiaha Spinks Franklin. "It raises extremely important questions about why we're seeing these differences." Dr. Franklin is a developmental behavioral pediatrician at the AS-ATN Center of Excellence at Texas Children's Hospital and Baylor College of Medicine, in Houston.
Another study by a Florida State University researcher has found that African American children tend to be diagnosed later than white children, which results in a longer and more intensive intervention.
The reasons for later diagnoses include a lack of access to quality, affordable, culturally competent healthcare, according to Martell Teasley, an associate professor in Florida State's College of Social Work who has conducted a comprehensive review of research literature on autism and African American children. In addition, the stigma attached to mental health conditions within the black community contribute to misdiagnoses of autism and underuse of available treatment services.