Billy D. Washington: Keeps the Crowds Coming, Keeps the Laughs Going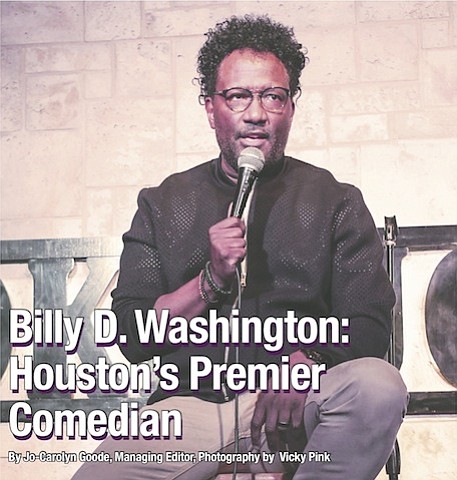 He is probably the funniest comedian that you don't really know all too well. A superior talent, Billy D. Washington, is not a comedian that you can compare to others. His sets make you challenge your thought, question your actions, and start a conversation. In other words, the brother is deep. Houston audiences got to experience Washington's higher level thinking when he headlined at the Joke Joint Comedy Showcase.
Just to put your mind in the right frame Washington opened his performance explaining what he was not to the audience. Topping that list is not being a comedian who degrades black people. "I will never, ever position black people in a place of weakness. I always want to portray us in a position of strength," said Washington. "The thing is we (black people) are constantly punching up. They (white people) are punching down but they think we are on the same level. And we are not on the same level because we are still minorities. And so I will not ever put a black person in my audience in a position where they can feel ashamed of themselves, can feel ashamed of their culture. Like even if they don't like what I do on stage. They have to respect it because they know its smart."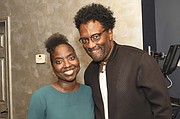 His comedy showcase was intelligent, different, and most definitely funny. Washington touched on every subject from slavery and homelessness to in the news issues like the NFL kneeling for the national anthem controversy and teachers having guns in school. And at the end for kicks, he threw in one Trump joke and one reference to fried chicken. He covered it all but not in a manner I had seen before.
Take his Trump joke, for example. One that he has a love and hate relationship with. In a bold, unapologetic way Washington flat out stated that Donald J. Trump is just like the N-word. The racially diverse audience didn't know where he was going with this. White people turned a hue of red as they gasped, black people looked a bit confused, and other racial groups were on the edge of their seats. All these mixed reactions played into Washington's hands as he paused scanning the audience building the intensity for the punch line. I would tell you the entire joke but I will not do so to protect Washington's material. Just know it was funny and not fake news.
"It is hard to explain the joy that I get out of that last joke. It is hard to explain the pain that it takes for me to do it, " said Washington about his love/hate relationship with the Trump joke. "As a black person, even as I say it, I hate it and love it at the same time."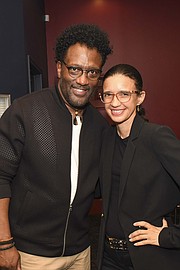 His background
Washington's roots are firmly planted in Houston. The 1983 Kashmere High School was always destined to be a comic though he wanted to be a lawyer. Comedy was his defense mechanism in school. When kids picked on him. He hit back with a joke taking the attention off himself so they eventually left him alone. The talent was caught by his classmates and senior year he was voted "Most Likely to Be A Comedian." However, Washington didn't walk into his destiny until he had a brief career as a Harris County Deputy Constable for five years and then a private investigator. Funny how life works because it was while he was working security at a comedy club that he fell in love with the craft. He gave it a try. He got good at it and gave his two weeks notice to do comedy full time.