Review: Beyoncé is Bigger Than Coachella | New York Times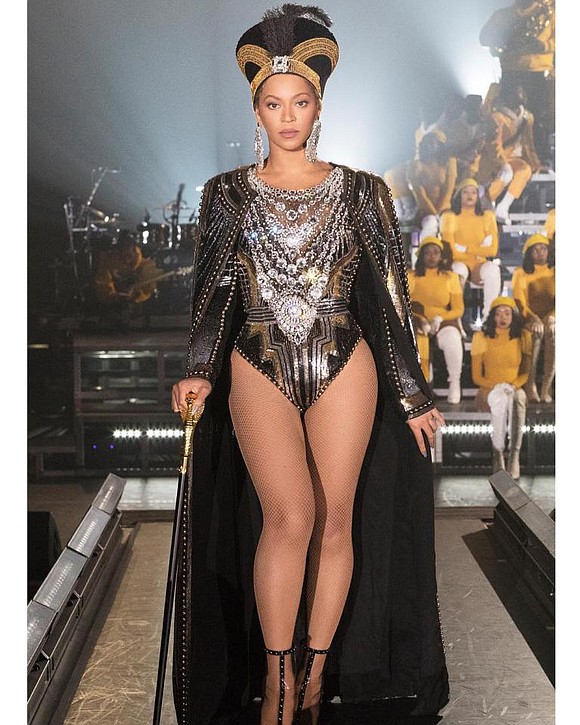 by Jon Caramanica via nytimes.com
INDIO, Calif. — Let's just cut to the chase: There's not likely to be a more meaningful, absorbing, forceful and radical performance by an American musician this year, or any year soon, than Beyoncé's headlining set at the Coachella Valley Music and Arts Festival Saturday night.
It was rich with history, potently political and visually grand. By turns uproarious, rowdy, and lush. A gobsmacking marvel of choreography and musical direction.
And not unimportantly, it obliterated the ideology of the relaxed festival, the idea that musicians exist to perform in service of a greater vibe. That is one of the more tragic side effects of the spread of festival culture over the last two decades. Beyoncé was having none of it. The Coachella main stage, on the grounds of the Empire Polo Club here, was her platform, yes, but her show was in countless ways a rebuke.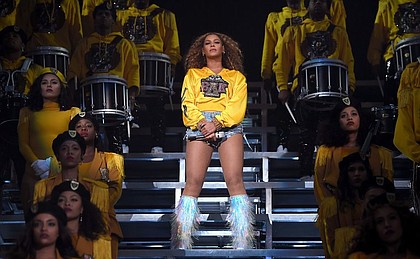 It started with the horns: trumpets, trombones, sousaphones. For most of the night, the 36-year-old star was backed by an ecstatic marching band, in the manner of historically black college football halftime shows. The choice instantly reoriented her music, sidelining its connections to pop and framing it squarely in a lineage of Southern black musical traditions from New Orleans second line marches to Houston's chopped-and-screwed hip-hop.
Her arrangements were alive with shifts between styles and oodles of small details, quick musical quotations of songs (Pastor Troy's "No Mo' Play in G.A.," anyone?) that favored alertness and engagement. As always, one of the key thrills of a Beyoncé performance is her willingness to dismantle and rearrange her most familiar hits. "Drunk in Love" began as bass-thick molasses, then erupted into trumpet confetti. "Bow Down" reverberated with nervy techno. "Formation," already a rapturous march, was a savage low-end stomp here. And during a brief trip through the Caribbean part of her catalog, she remade "Baby Boy" as startling Jamaican big band jazz.
She does macro, too — she was joined onstage by approximately 100 dancers, singers and musicians, a stunning tableau that included fraternity pledges and drumlines and rows of female violinists in addition to the usual crackerjack backup dancers (which here included bone breakers and also dancers performing elaborate routines with cymbals).
Some superstars prize effortlessness, but Beyoncé shows her work — the cameras captured the force and determination in her dancing, and also her sweat. She performed for almost two hours, with only a few breaks, and her voice rarely flagged. Occasionally her set was punctuated with fireworks that, compared with what was happening onstage, seemed dull.
Beyoncé was originally meant to perform at Coachella last year, but rescheduled for this April after becoming pregnant; her Coachella performances this weekend and next are her only solo U.S. dates this year. "Thank you for allowing me to be the first black woman to headline Coachella," she said midset, then added an aside that was, in fact, the main point: "Ain't that 'bout a bitch."
Big-tent festivals, generally speaking, are blithe spaces — they don't invite much scrutiny, because they can't stand up to it. But Beyoncé's simple recitation of fact was searing, especially on the same night that, in Cleveland, the Rock & Roll Hall of Fame finally inducted Nina Simone and Sister Rosetta Tharpe, 15 and 45 years after their deaths, and also Bon Jovi, a band in which everyone is very much alive.