NAACP Statement on Wendy Vitter, Trump's Judicial Nominee for the Eastern District of Louisiana, Refusal to Give Verbal Support for Brown v. Board of Education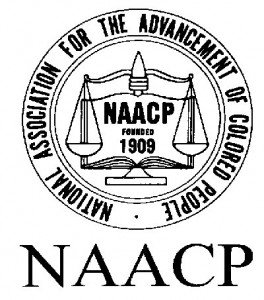 NAACP issued the following statement in response to the refusal of Wendy Vitter, President Trump's judicial nominee to the Eastern district of Louisiana, to acknowledge her support of the Supreme Court's decision on Brown v. Board of Education:
"It is disappointing, yet not surprising, that another one of President Trump's judicial picks, Wendy Vitter, is making headlines for all the wrong reasons," said Derrick Johnson, NAACP president and CEO. "Her refusal to show support for Brown v. Board of Education, which outlawed segregation in schools, speaks volumes about where her priorities lie. It is unacceptable and should be disqualifying. Simply put, Wendy Vitter is not fit to judge.
Vitter joins a growing roster of Trump nominees and appointees, namely Thomas Farr, Jeff Sessions, and Betsey DeVos, who have been categorized by NAACP as being unsuitable to make fair and impartial decisions which impact people of color. In commitment to protecting civil rights for all across the nation, NAACP vows to continue to oppose any government entity that threatens these rights.
Recently, NAACP spoke out against Trump's nominee to the U.S. District Court for the Eastern District of North Carolina, Thomas Farr, by mobilizing its members from North Carolina to meet with legislators on Capitol Hill and speak out against Farr's history of prejudice, and hosted another press conference in Cleveland, Ohio, during which local branch members called for the opposition of Farr's confirmation.