A Salad a Day Keeps the Doctor Away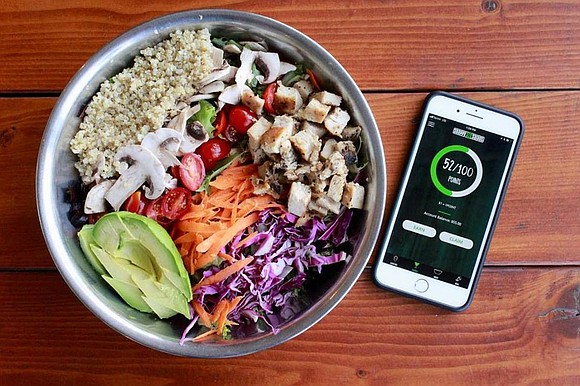 Nearly a year ago, 28-year-old Santala Robinson was in the worst health of her life. She was very overweight and diagnosed with diabetes. In May 2017, she was hired as a culinary manager for Snappy Salads' first Houston location. Being surrounded by healthy food options every day prompted Santala to try something new: she started eating strictly salads.
"One of the perks to working for Snappy Salads is free food so I thought 'why not?' I started eating strictly salads while I was at work," said Santala. "I knew I needed to address my weight and working in a healthy environment was going to help make that easier."
Since May, Santala has lost nearly 60 pounds and says she's the healthiest she's ever been both physically and mentally.
"I love knowing that going to work at Snappy Salads is going to help me reach my health goals. My whole attitude about health has changed since I started working here. It used to be hard to eat healthy, but Snappy Salads made it easy. I have so much energy and I'm a lot happier," said Santala who is now a unit leader on the management team.
"Before being hired by Snappy Salads I never enjoyed going to work and I was always stressed. But the environment at Snappy Salads is so positive and buzzing with excitement. The managers go above and beyond to reward employees for their hard work. We are one big happy family and I can truly say that what Snappy Salads stands for is genuine," said Santala.
Snappy Salads will open its third Houston location later this month at 1000 Main in downtown and is hiring for all positions, including management, state-wide. Interested candidates can apply at www.snappysalads.com.

"We are deeply committed to offering healthier food to our guests and creating a healthy place for our team to work," said Montreal Williams, communications manager at Snappy Salads. "Santala's success story is one of many we hope to help happen in Houston."