TSU: 90 Years Later and Still A Force to Be Reckoned With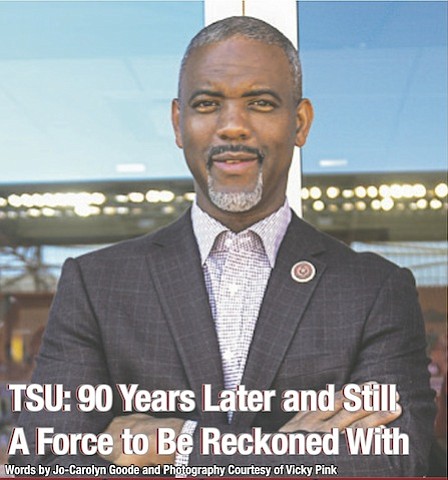 The university will also begin to offer more programs to address the needs of an increased student body and new faculty. To reach their goal of 15,000 students by 2020, TSU will put more energy into its online classes with more degrees for both undergraduates and graduates. A new assistant provost for the online school has been hired to help with this goal. "There is a lot of opportunity out there to help folks who may have started at TSU years ago but never finished. We want to finish them up. They are working now. They have families. They can't come to campus. So we are going to offer more classes online and more programs fully online," commented Dr. Lane.
The physical campus will take on change as well in the coming years. An increased enrollment has led to an increase in students staying on campus. Dr. Lane plans to use funds from that influx to revamp Lanier East and West resident halls. Also getting a facelift will be the campus library that will become the university's new museum outfitted with the latest and greatest in technology to showcase the entire TSU story. A new larger library is being planned for 2019 at the end of the Tiger Walk.
Dr. Lane is pushing TSU to be at the top in all areas. "We want to make sure we are a real player in the higher education market in Houston," said Dr. Lane as he spoke about how the school has been overlooked for years. "TSU is the heart and soul of Houston." And he wants not just Houston to recognize that but the entire world. It is a message he is conveying with new branding starting with new billboards in the city. "We are not apologizing. We are here in Houston. We are significant. We want our students to be proud and our alums to have pride when they see those boards," said Dr. Lane. "We are a force to be reckoned with cause we always have been."