Judge Al Bennett: A Role Model of Integrity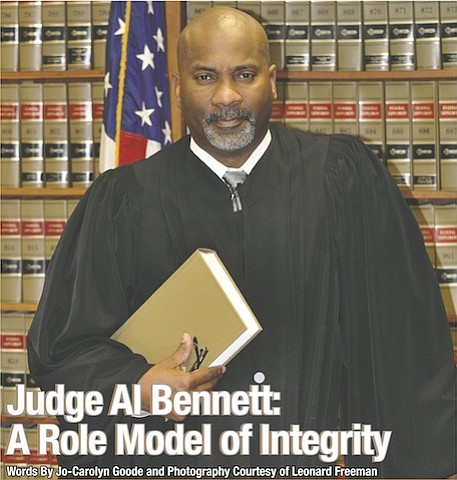 Exposing children to any and everything in life opens up the floodgates of where they can go. Nothing does that better than reading a book since it allows the imagination to go into overdrive. Once a young Al Bennett read Harper Lee's 1960 To Kill a Mockingbird in high school a spark was ignited in him to become a lawyer. He was immediately impressed by the mythical Atticus Finch, who is the father of the story's narrator that is a lawyer defending a black man accused of raping a white woman in the 1930s. The fictional father's actions throughout the book have led many readers to consider him, what Wikipedia calls, "a model of integrity for lawyers."
It was certainly a model that Bennett wanted to imitate. "When I headed off to
college, the idea of becoming a lawyer was always in the back of mind," recalls Bennett. "The idea crystallized for me after I served a congressional internship during my junior year at the University of Houston." After leaving the University of Houston, Bennett would head to Austin to the University of Texas to earn his law degree and return to UH to rack up some hours in basic mediation. A few years later Bennett would begin a budding career as an attorney and grow a reputation for being a lawyer of integrity just like the man that first sparked his interest in the industry.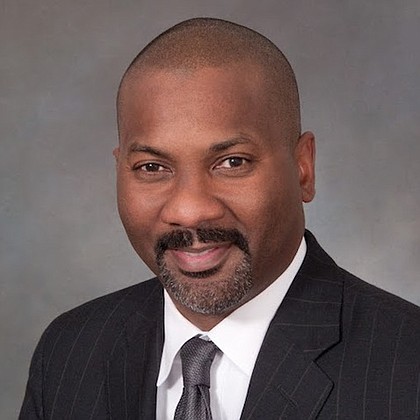 As Bennett broaden his education, he also grew his debt. Scholarships help with some of his financial need but it did not foot the entire bill. "I still needed GSLs to fund my education," said Bennett. Thus the importance of organizations like the Spouses of Houston Barristers, a 501(c) (3) non-profit organization dedicated to enhancing the legal profession through educational, civic, cultural, and social services in the community, are so important. With funds raised at their annual Barristers' Ball, the group is able to financially support future legal scholars while also honoring distinguished legal professionals in the community. Since 1957, SHB has awarded hundreds of thousands of dollars in scholarships to minority law students at South Texas College of Law, Thurgood Marshall School of Law at Texas Southern University, and The University of Houston Law Center.
"My early years as a lawyer were spent managing and repaying that debt," Bennett remembered. "Today's law students are truly blessed that the SHB exists and they are dedicated to helping to ease the burden of receiving a legal education." He feels privileged to be one of this year's honorees with Shauna Johnson Clark, a partner at Norton Rose Fulbright.
Judge Bennett is being honored for the reputation he has built as a legal professional and as a community servant. Having integrity coupled with a good reputation in law is not something that is usually associated with attorneys. Lawyers are ranked as one of the most dishonest professions in most surveys taken by Americans. Being known as one with a good reputation professionally and personally is gold. Judge Al Bennett is fortunate to have a reputation that proceeds him to be known for his desire to constantly pour into his community and for his sound judgment as one of today's most intriguing legal minds. "There is no substitute for having a reputation as a principled and ethical lawyer. Such a reputation will open many opportunities for you," Judge Bennett said.