NBA Releases List Of Team Representatives For Tomorrow's NBA Draft Lottery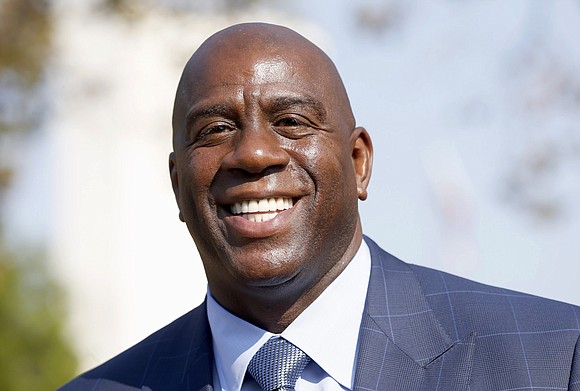 If your team failed to make the NBA Playoffs you've probably been looking forward to tomorrow, May 16th, ever since the regular season ended one month ago. For some fans, you might've even been looking forward to this date ever since the All-Star break.
Tomorrow is when we'll find out the order of the NBA Draft Lottery which the Celtics, who will be playing a Game 7 tonight with a trip to the Eastern Conference Finals on the line, have the best chance of winning.
Today, the 14 teams have announced who will be representing them at the lottery and acting as good luck charms for their organization.
1) Boston Celtics - Wyc Grousbeck
2) Phoenix Suns - Devin Booker
3) Los Angeles Lakers - Magic Johnson
4) Philadelphia Sixers - Joel Embiid
5) Orlando Magic - Frank Vogel
6) Minnesota Timberwolves - Andrew Wiggins
7) New York Knicks - Walt Frazier
8) Sacramento Kings - Dave Joerger
9) Dallas Mavericks - Michael Finley
10) New Orleans Pelicans - Alvin Gentry
11) Charlotte Hornets - Rich Cho
12) Detroit Pistons- Jeff Bower
13) Denver Nuggets - Garry Harris
14) Miami Heat - Alonzo Mourning
For more information go to http://www.hotnewhiphop.com