We Were Rooting For You James; We Were All Rooting For You
Demez White | 5/12/2017, 7:19 p.m.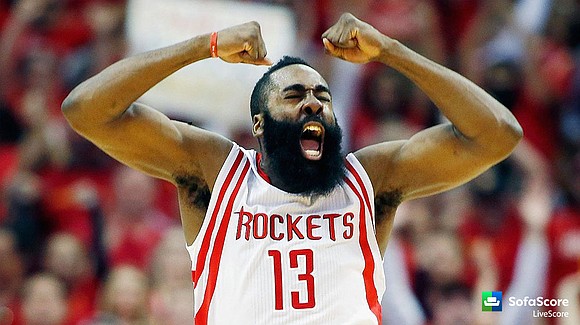 What do you get when you combine an MVP candidate that seems as though he doesn't want to be at the game, twenty thousand fans and a Spurs team that is starting guys 98% of the country can't name? You get your hometown team getting embarrassed on national television and that MVP candidate becoming a meme instead of a superstar.
We've all made fun of James Harden's defense in the past but what we've never made fun of was his ability to play offense. He's smooth, he can shoot, he can get to the rim and he can get others involved. Last night, he did none of those things and he did none of those things in a dramatic fashion.
On the 11th of May 2017, James Harden had two options. He was either going to become Big Game James and propel the Rockets to game 7 or he was going to stay the beard - a guy who can ball, make commercials but never be great. Sitting at the press conference after the game in a Gucci hoodie, he seemed unbothered. "My rhythm was just off," said Harden as though he can't get his shot off against anyone in this league. As if he didn't lead the NBA in going to the free throw line. Last night, James Harden disappointed an entire city and in the future maybe he'll redeem himself but as for today, add him to the long list of Houston sports failures in big games.
Last night was the Texans on Monday Night Football getting blown out by the Patriots. Last night was the Astros needing to beat the Rangers to make the playoffs and getting swept. Last night was the Oilers blowing a twenty-point lead to the Bills.
A lot of people will say it's not fair to blame James Harden for the team's loss. "We wouldn't even be in this position if it wasn't for Harden," said one fan. And that's fair to a certain extent but it's different when there's no effort. No energy.
Get on your private jet, go back to LA and leave us to pick up the pieces.