The Women Behind Minority Business Growth in Houston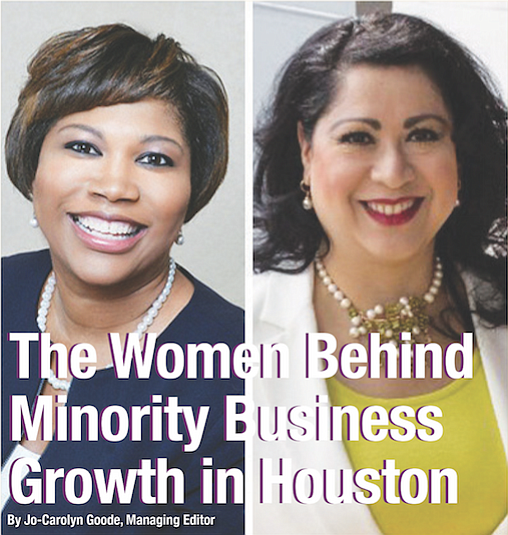 More than just an avenue to bring business growth to its membership, the Chamber is an active voice for Hispanic business owners on civic and community issues. "The job of the chamber is to really be a convener, to help people understand the issues, to gather information and help people understand what can be a complex issue so that Houston and the country continue to thrive," said Dr. Murillo in a previous interview with Houston Style.
A way they bring people to discuss the issues is through their various programming. Recently they hosted an Energy Summit and Business Expo bringing together giants in the energy industry with small business owners to address the needs of today. Their Innovation and Health Summit was another groundbreaking event highlighting the new trends and technologies in the health care to help fuel the future of the industry.
Just as African American women entrepreneurs are a fast growing market so are Hispanic female entrepreneurs. Something Dr. Murillo has recognized for a long time. "With everything we do is a conscience effort to make sure that women are represented in what has traditionally been a male-dominated area but also that we are represented on different boards and commissions throughout the city not just the Hispanic Chamber of Commerce Board," she said.
Knowing that women-owned businesses account for more than 30% of all businesses in Houston, the HHCC hosts the Women's Leadership Conference and Business Expo to bring these liked minds together. Being held this summer, the expo showcases the success of female entrepreneurs but also empowers the next generation to get out and start their businesses.
Rose and Murillo are two power movers who are advocates for pushing the agenda for more than just their communities but for all to advance for a greater Houston. Find out more information about these Chambers and member opportunities online at www.ghbcc.com and www.houstonhispanicchamber.com.